What to do when the weather is too cold
It has almost been three weeks since Marquette's cold day and the only thing we have left from that bone-chilling experience is this: more cold weather. If you are hoping another magical event like this will happen once more, think again. According to an article in the Marquette Tribune, requirements such as weather conditions in the Marquette area as well as the conditions of major highways are addressed before the University cancels classes. So, we are stuck with this weather for the next month or so, but it's important not to let the winter blues get to you. A few simple activities can help give you something to do when you don't want to leave your dorm or apartment because of the weather.
Baking can warm you up when it's cold. If you have the time, resources and ingredients, baking gives you the chance to make a delicious treat. A little chocolate in your life will make your day brighter. On a recent cold day Anna Otto, a freshman in the College of Communication, did some baking. "I went to my friend's house and baked lemon poppyseed muffins and we watched HBO," she said. If you have an oven feel free to get creative and try a new recipe, but if your baking supplies are a bit scarce, look online for a no-bake recipe such as peanut butter bars.
When you feel like you are stuck inside because of the weather, dust off your bookshelf and read. Choose a new book, an old book, a book that is becoming a movie or a book you've never heard of. Reading will give you a chance to escape the cold, especially if you pair it with a cup of coffee or tea.
Although it isn't the most appealing option, staying inside can give you a chance to clean your dorm, apartment or house. Life is busy and you don't always have the chance to pick things up, wash the dishes or reorganize yourself. A little extra time inside cleaning can relieve stress and help you feel refreshed.
Take the time while you're stuck inside to watch a new movie, or maybe one you haven't seen in a while. If you would rather watch TV, grab a blanket and catch up  on the shows you have been too busy to  or have always wanted to watch. "I end up spending the day hanging out with people who live in my building," Kelly Korek, a sophomore in the College of Education says. "Netflix is something I always turn to. I have binged on different TV shows or had movie marathons on many of these bad weather days."
If you're feeling adventurous and want to go exploring in the frigid temperatures, make sure you dress for it. Layers, a hat, gloves and scarf will keep you warm as you enjoy the downtown atmosphere. Ice skating and coffee at Red Arrow Park is just one of the many winter activities Milwaukee has to offer.
Sometimes all you really need to do when you are stuck inside is to sleep. "I usually stay in bed later than I should and end up being late for class," College of Communication junior Alex Coddington says.
Download a new app on your phone and find out what you can do to make it useful in your life. Check out a new website, get involved in a social media site or even start a blog. Try something new!
When you're inside, sometimes the best thing to do is gather your friends to play a game. "I hang out with my neighbors because I want to socialize," Matt Maggay, a freshman in the College of Arts and Sciences says. "We play pool, ping pong or games. Sometimes we watch movies."
The most sensible option might just be to do your school work. Actually reading for class or getting a head start on that English paper will help you feel less stressed in the future.
No matter what you do when you're inside and hiding from the winter weather, it's important to not let the winter blues get to you. Try something new, relax, spend time with friends, but keep your chin up. It will be warmer before you know it.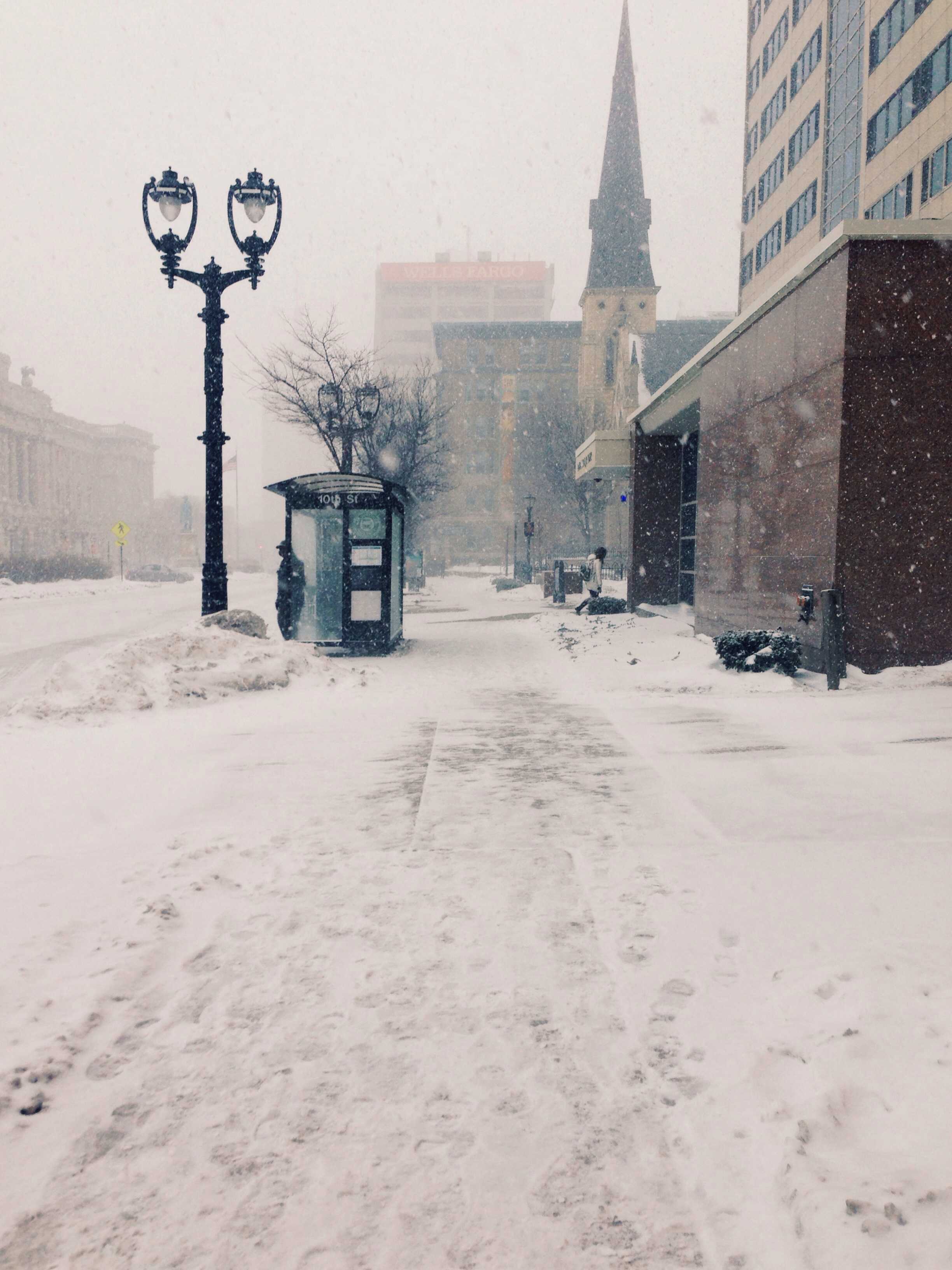 Leave a Comment