MUSG fills five seats on two committees
Hang on for a minute...we're trying to find some more stories you might like.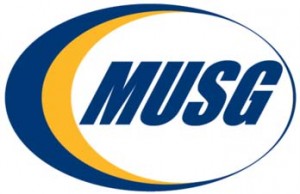 Marquette Student Government filled five committee seats at its first senate meeting of the semester, selecting two senators to sit on the budget committee and three senators to sit on the student organization funding committee.
Both seats were filled in uncontested races. Junior Off-Campus Senator Nathan Craft filled the residential budget committee seat, and Zach Wallace, Sophomore College of Arts & Sciences Senator filled the open academic seat. Wallace was previously a member of the Student Organization Funding committee, but resigned his SOF seat once he was elected to remain in compliance with MUSG by-laws, which prohibit senators sitting on both committees at once.
"I'm very passionate about this organization, and I wanted to learn a bit more about the entire budgetary process," Wallace said about his decision to switch.
The SOF committee controls the student organization funding process student groups can use to get funding support from MUSG for events. The only returning senator is Commuter Senator Aliya Manjee, a freshman in the College of Arts & Sciences. The other members of the Committee are Executive Vice President Zach Bowman, a junior in the College of Arts & Sciences; Financial Vice President Cole Johnson, a junior in the College of Business Administration; and Program Board Assistant Emily Wulfkuhle, a junior in the College of Education.
Only two seats, one residential and one academic, were open on the SOF committee prior to Wallace's committee jump. This allowed sophomore College of Communications Senator Ely Elizondo and sophomore College of Education Senator Amanda Stolz to fill the posts uncontested.
The SOF committee residential senate seat was the only contested race of the night, pitting McCormick Hall Senator John O'Rourke, a freshman in the College of Arts & Sciences, against Carpenter Tower Senator Ricky Krajewski, a freshman in the College of Health Sciences. Krajewski was elected by a vote of 17-to-10.