MU alum achieves millionaire status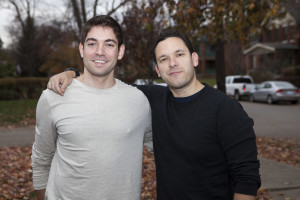 When Tim Grittani's penny-stock trading hobby landed him in $1,300 worth of debt in August of 2011, his first reaction wasn't to cut his losses and rely on his finance degree to find a job in the real world.
Instead, the now 24-year-old Marquette graduate decided to give the financially unpredictable craft another go.
"I needed to give it one more shot first," Grittani said. "I felt like I had a good handle on the mistakes I made, and I did want to put in a little more money and give it that one more try. That was the last shot in my mind, where I could either improve myself or fail again and say 'It's time to do something with my degree.'"
That second try ended up getting Grittani out of his hole and then some. By December, Grittani turned his original $1,500 penny-stock investment into a $1 million portfolio in just two and a half years.
Grittani began trading in May of 2011, five months before his graduation. His motivation for opening a penny portfolio was to display his experience when looking for a job in the stock market after leaving Marquette.
"I was a finance major at Marquette, and I realized if I was going to do something with it, I wanted to go into the stock market," Grittani said.
After losing half of his original investment in a matter of two weeks, Grittani said he needed some outside help. He scoured the internet looking for moguls in this obscure field. His search led him to Tim Sykes, who has an intriguing success story of his own.
Sykes got involved with penny trading in his senior year of high school. Upon entering college, he already made $108,000 and by the end of his freshman year at Tufts University in Boston, accumulated about $800,000 before taxes.
"I had figured out a pattern to keep growing it," Sykes said. "I didn't know if I was lucky or smart. I was in the right place at the right time."
Sykes began his own hedge fund in 2003 and formed his own publishing company in 2007, where he posted blogs and gave real-time advice. He even started making television appearances on a show called "Wall Street Warriors" on the now-defunct MOJO HD network.
Sykes said he wanted to share his wisdom with others because of his desire to help fellow traders find their way.
"It just gets boring," Sykes said. "You're making this money, you can't explain this job and when 'Wall Street Warriors' started airing, I really learned how confused people were out there. I couldn't ignore them because they had the worst assumptions."
Grittani signed up for Sykes' basic strategy package online in 2011. After making about $100,000 using Sykes' counsel, Grittani upgraded to a more expensive package and began working more directly with Sykes.
But what exactly is penny-stock trading? Sykes says it is similar to a video game.
"Instead of trying to get the high score, you're trying to grow your account," Sykes said. "It's a cool, real-world video game that I think more kids should play."
Although the comparison makes it seem light and easy, penny-stock trading is a cutthroat field that requires a lot of learning on the fly. Penny stocks are defined by the SEC as those that trade at under $5 per share. Because of their highly speculative nature, they can quickly rise in value, or lose it.
"A lot of it is risk-reward," Sykes said. "Back then I didn't have rules, but no one had rules. I didn't know what to do versus what not to do, so I just learned the hard way and refined it ever since."
Grittani's typical day consists of staring at his portfolio, focusing on his trades from that day and those before. When trading, Grittani tries to stick to what he knows and he is comfortable with.
Many outsiders view penny-stock trading as a lottery with one big winner and many empty wallets. Grittani and Sykes said they understand this notion, but refute it.
"I'm not surprised to see a lot of people saying that because that is what the general impression of penny stocks is," Grittani said. "Many people do it wrong, and so many people buy them as lotto tickets. Then they lose everything and they're confused and pissed off."
"You're free to doubt it all you want, but in a few years we'll look back and this is just the beginning," Sykes said.
As for Grittani, he said he doesn't have a long-term plan, other than to keep trading the stocks that turned him into a millionaire. One piece of wisdom he gave outside of his career was to never fear stepping out of one's comfort zone.
"Don't feel like you have to go along with this pre-conceived idea of what's normal or what you should do. If there's something you want to try, give it a shot."
Credit: https://learnbonds.com/uk/forex-brokers/demo-accounts
View Comments (15)