LEARY: Richard Sherman's talk is valuable, not cheap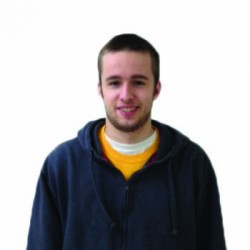 In life, as in sports, the people who constantly go to bat for those they care about make the best friends and teammates.
Sunday night, Richard Sherman stood up for his team as he has all season long, and the media crushed him for it.
Before I continue, let me acknowledge my bias in this matter. I moved to Seattle when I was nine years old, and in the 11.5 years that I've lived there, the only two significant sports happenings were the 2005 Seahawks NFC Championship and this year's Hawks team.
I don't really remember how I felt about the team when I was in seventh grade. However, I do know that the 2013 Seahawks have a better roster top-to-bottom and a serious emotional edge over the defining squad of the Matt Hasselbeck and Shaun Alexander era.
Sherman is a major part of that emotional edge. Sunday, he clinched the NFC title for Seattle by tipping Colin Kaepernick's pass intended for Michael Crabtree to Malcolm Smith. In interviews with Erin Andrews, Ed Werder and in the post game news conference, Sherman's comments targeted the 49ers, especially Crabtree, and came across as aggressive.
"Well, I'm the best corner in the game," Sherman shouted at Andrews, roughly thirty seconds after the game's conclusion. "When you try me with a sorry receiver like Crabtree, that's the result you gon' get. Don't you ever talk about me."
Sherman and the Seahawks talk more trash than any other team in the league. Sherman's postgame rants were further attempts to get under the skin of the team's archrival.
What sets apart the "Legion of Boom," the Seahawks secondary that also includes first-team all-pros Earl Thomas and Kam Chancellor, is it knows exactly how to talk. A perfect emotional foil for the Hawks is the Carolina Panthers. Last weekend, the Panthers chirped at the 49ers all game long and were called for numerous personal fouls. They came across looking like idiots.
One week later, the Seahawks faced the same San Francisco team and played with the emotional advantage. Part of that came from the noise generated by Seattle's Guinness Book of World Records crowd, but most of it started with the physical play and constant trash talking of Sherman and the L.O.B.
However, national reaction has been largely negative toward Sherman based on his post game comments. ESPN's Ron Jaworski sat on his high horse and said Sherman will eventually have to eat some "humble pie." Associated Press sports writer Jim Litke wrote a column titled "Sherman wins the game, then loses his mind."
Far worse was the racial-slur-laced reaction that took place on Twitter following Sherman's interview with Andrews. Deadspin.com, one of the few remaining honest, mainstream sports outlets, put the horrific reaction in a post that isn't for the faint of heart as far as racism is concerned. It's disturbing that people feel comfortable using the N-word to describe a fellow human being in such a hostile manner.
What people don't understand is Sherman doesn't talk trash selfishly. Sure, he has a chip on his shoulder from being a fifth-round draft pick and has a beef with Jim Harbuagh and Crabtree. But he chirps because he loves the team he plays for and the city he plays in, and would do anything to advance his squad. If quarterbacks specifically avoid throwing in his direction (Kaepernick only challenged him twice Sunday), he has to use his voice to make his presence felt to the other 52 members of the opposing team.
And if you still think Sherman is insane for his postgame rant after reading this, I only have one question for him.
You mad, bro?
View Comments (1)