HEFFERNAN: Is Cable TV worth the cost?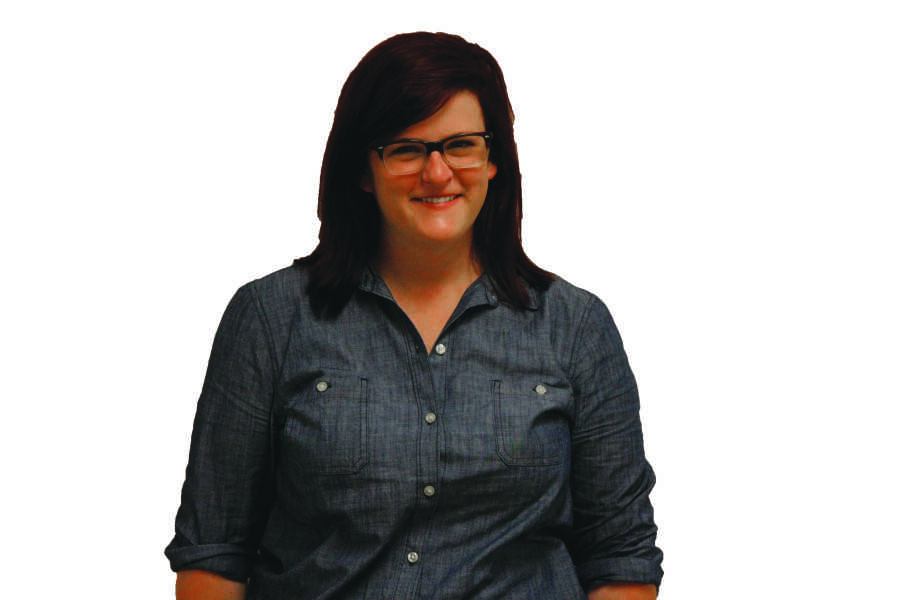 My  roommates and I split a cable bill of $68.50 a month. That puts us among roughly 90 percent of American households that continue to pay for this kind of TV. And for what?
As opposed to the the shows I seek out online, my live TV diet is mostly made up of fiascoes, reruns and the rare I'm genuinely looking to watch.
This weekend was a perfect demonstration of the kind of shows I usually end up watching on live TV when some friends and I tuned in to an episode of the ridiculous, yet glorious "Untold Stories of the ER."
On the show, doctors relive outrageous real-life nights working in hospital emergency rooms. The make up is amateur, the writing is horrendous, and the acting (done by the doctors themselves) makes Nic Cage look like Daniel Day Lewis. Yet my friends and I literally screamed  with fear, disgust and delight and are still entertained days later. The show is campy, salacious and totally shameless, like much of live  TV today.
On this episode, a belligerent, scantily-clad stripper entered the fake-hospital with a stiletto wedged into her face. Literally, shoe inserted in face.
The intoxicated woman continued to hit the ER staff as the spike hung off her cheek like no big deal. Apparently, a business associate named Crystal was responsible for the crime in a brawl over a "client".
We shouted, we laughed, we dubbed her "shoe face." We ignored the confines of "good taste" and praised the show for the hot mess it was.
Beyond this kind of terrible yet, wickedly entertaining random find
— with similar gems like "Sharknado" and the strangest of Lifetime movies cropping up once in a while
— I mostly take advantage of my cable subscription to watch episodes of "Mad Men," "Louie," "RuPaul's Drag Race" (the greatest of all reality television), the occasional Turner Classic Movie and reruns of "Shawshank Redemption" or "The Wizard of Oz" on Sunday afternoons.
But those opportunities are few and far between. Most of the time I'd rather stream shows online, usually of better quality than what you'll find at any given time on live TV. My Netflix subscription offers a near endless amount of entertainment for just $10 a month, and if I am looking for something more recent, it's easy to track down a show offered on a channel's website or through iTunes.  
So why do I, and so many other people, still put up with cable costs? Are the random joys of easy access to trash TV like "Untold Stories" and occasional favorites worth the price or are the cable companies just pulling a Crystal, leaving us all shoe-faced?
It turns out many, if not most, of my friends around Marquette stopped paying for cable once they got out of the dorms. So far about three to five million Americans have "cut the cord." Though this is a relatively small portion of subscribers, even more common are gen Z and Y-ers that just never get cable to begin with.
This number will likely continue to rise as cable increase at a surprising rate. Cable subscriptions—and by cable I'm mean the paid programming not the mode of delivery—have more than doubled in price over the last decade, well above the level of inflation.
As I recently learned in a terrific episode of NPR's "Planet Money," my cable subscription pays $71 to Disney for ESPN, the most expensive channel, every year – even if I never turn it on once—a more than likely possibility.
Just as cable companies often give their customers little bargaining room by monopolizing markets and only offering select packages, the channels play chicken with cable providers by threatening to pull content, like the current stand-off between Time Warner Cable and CBS.
When it all comes together, rough estimates show that you can pay a lifetime cost between $634,000 and $4.2 million for cable and the current system threatens to make these costs considerably more.
As much as I love the ridiculous nights I've had laughing at random dredges of trashy cable or planning my schedule around the great shows I love to watch live, I've come to the point when it's not be worth it anymore.
As I look to graduation, I think I'll leave cable behind along with my dingier furniture. Instead I will watch the shows I love by purchasing individual episodes or streaming online or I might even, you know, read a book.
Erin Heffernan is a senior studying writing intensive English and political science. Email her with comments or suggestions at erin.heffernan@marquette.edu.
Leave a Comment