Op-Ed: FemSex organizers look for answers and space from administration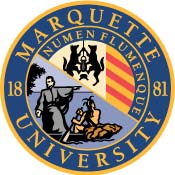 Last Spring, controversy erupted on Marquette's campus surrounding an administrative decision to revoke sponsorship from the Female Sexuality (FemSex) workshop, a non-credit, student-run workshop on campus.
FemSex, a workshop whose mission is "to provide a safe space for exploration, encourage honest dialogue, facilitate collective learning, engage and grapple with the social forces that inform individual experiences, and build allyship," had originally been offered sponsorship by the Gender and Sexuality Resource Center at Marquette. The GSRC revoked that sponsorship last spring under orders from administration after the issue was raised to Marquette President the Rev. Scott Pilarz that some of the content of the workshop might conflict with traditional Catholic values.
The sole benefits the workshop receives from sponsorship are the use of space on campus (not available to students otherwise) and guidance around content from the sponsoring entity; at no time were we at FemSex receiving monetary support from any arm of the university.
At that time we issued an official statement expressing that FemSex in no way conflicts with Catholic values, as it does not condone any behavior, teach any curriculum or make prescriptions.
Fifty-three Marquette faculty members came together to write a joint letter in support of the workshop, which was published in the Marquette Tribune last spring. The workshop then finished out the semester on campus under Honors Program sponsorship.
Then last week, just as we at FemSex were gearing up for our second semester on campus under the Marquette Honors Program, we received word that the Honors Program too had been ordered to withdraw sponsorship from the workshop due to concerns related to Title IX and "mandatory reporting." The administration reportedly expressed concern that participants might divulge past experiences of sexual or other violence in the space. In their official statement, administration expressed concern regarding workshop content conflicting with "Catholic teaching."
The administration reportedly learned for the first time from a recent Marquette Tribune article that the workshop had finished out its Spring 2013 semester under Honors Program sponsorship and was back on campus for the 2013-2014 school year. This information prompted the administration's decision to withdraw sponsorship a second time.
After our sponsorship under the GSRC was withdrawn last spring, we were asked to make certain alterations to the syllabus and re-submit it to the Board of the Gender and Sexuality Resource Center in order to be reconsidered for sponsorship. We followed these instructions, but sponsorship was not renewed by the GSRC.
Additionally, Marquette administration has not contacted us, the student organizers of FemSex, regarding this decision and has failed to include us in any decision-making or discussion regarding the workshop. We, as organizers, have experienced this process as oppressive, hierarchal, and lacking transparency and clarity.
We would like to see the workshop continue under an academic department or unsponsored in donated space on campus in order preserve the integrity of the workshop and its mission. Our sponsorship under the Honors Program was revoked just five days before the start of the fall workshop. We are now actively seeking alternatives for sponsorship and (primarily) space on campus in which to hold the workshop, which would have begun Tuesday, Sept. 17, 2013.
We wish to emphasize that the FemSex workshop is intended to create space for conversation, engagement and support around issues of sexuality, embodiment and relationship — issues that are core to our humanity, yet too often shamed, silenced or ignored, frequently to the detriment of individuals and communities. We assert that the mission of FemSex at Marquette does not push an ideology, teach a curriculum, make prescriptions, generalize experiences or advocate a particular philosophy or morality.
We believe that the value, beauty and heart of FemSex lies in the stories, questions, experiences and insights each participant brings to the space. We assert that rather than something to fear, closet or avoid, sexuality, as part of embodied and spiritual humanity, warrants affirmation, honest discussion, careful consideration and open engagement in community.
The workshop has been postponed until we, the organizers, are able to secure a new meeting space. We have had many offers for space off-campus but would like to remain on campus in order to better serve the Marquette community.
Claire Van Fossen is a candidate for her M.A. in Non-Profit Management. She is one of the founding members of FemSex at Marquette University. This submission was collectively written by Van Fossen and the FemSex organizers.