International Education Week celebrates diversity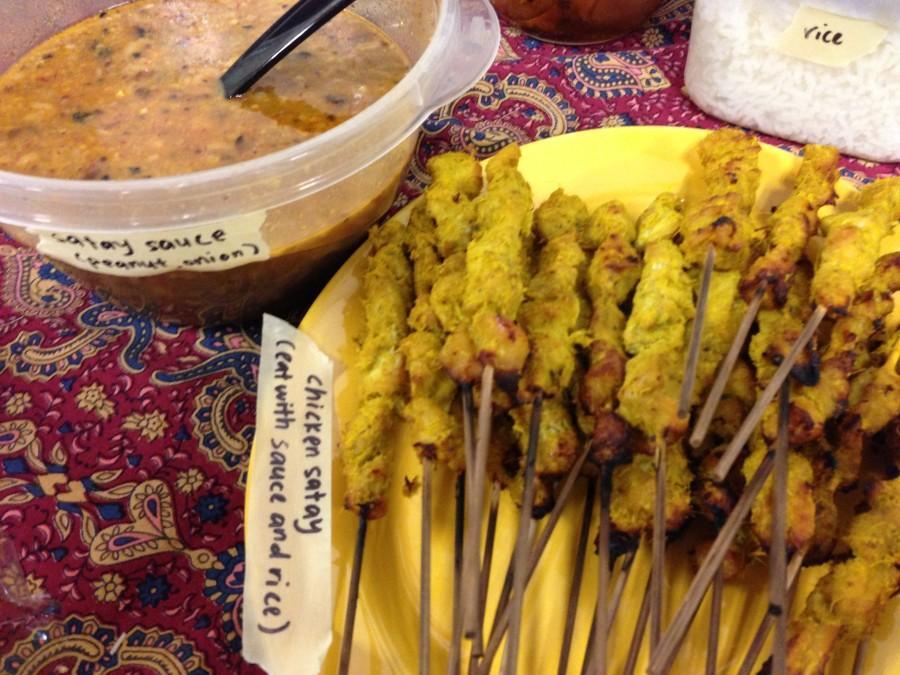 In the spirit of "International Education Week," a project spearheaded by the U.S. Department of State and Education, Marquette's Office of International Education will be offering 16 different events between Nov. 11 and 16.
Erin LeMoine, Marquette's director of International Marketing and Communication, explained what the week is about.
"It really focuses on international understanding and really cultivating those experiences for students around the nation," LeMoine said.
The events began on Sunday night with a potluck dinner in Holthusen Hall. The potluck depended mostly on the contributions of students, who were encouraged to bring a dish they made that may represent their cultures.
"The potluck was really a celebration of all the different cultures here at Marquette," LeMoine said.
The second night of the week included a showing of the film "Crossing Borders," which is about students from Morocco and the U.S. coming together and attempting to break down barriers and stereotypes.
One of the cornerstone events taking place is a performance and conversation from John Ondrasik of the band Five for Fighting. He will discuss what kind of world people want to live in and what a diverse culture looks like Wednesday in the AMU at 8 p.m.
There will also be a pre-advising session for those seeking more information about study abroad programs at Marquette. Many topics will be covered, including where students travel, academia abroad, financial aid and more.
Although the potluck has already happened, there is still an opportunity to have a multicultural experience this week at the Global Village Bizarre, where students can sample food and meet students from various countries from 6 to 9 p.m. Thursday.
Margaret Grace, a junior in the College of Arts & Sciences, is a student worker for the Office of International Education who helps coordinate the events happening throughout this week.
"We have a diverse set of events for this week, with at least one or two things happening every day," Grace said. "It's a great chance to learn more about other cultures, make some new friends and have some fun doing it. I would strongly encourage anyone and everyone to attend at least one event."
Director of the Office of International Education Terence Miller said the week offers a great chance for students to experience the world without having to leave campus.
"International Education Week is a series of events that celebrate Marquette's global engagement," Miller said. "It's a unique opportunity to be on campus and have the world brought to Milwaukee."
The week will end with a fashion show put on by Marquette's Bayanihan Student Organization. The show will feature many types of performance, including song and dance. Tickets are available in the AMU, and proceeds will go toward the Youth Development for Change, whose goal is to help underprivileged children get an education.
Another event and can be accessed with just a computer. Students can submit photos to a contest representing their cultures on Facebook and can be voted on. The winner will be given a $100 give card from STA travel.
A complete list of events can be found at http://www.marquette.edu/oie/iweek/.