Study abroad opportunities still available during COVID-19 pandemic
With the ongoing COVID-19 pandemic, many Marquette students are worried about how international COVID-19 policies will effect their study abroad experience.
"I am looking at the possibility of studying abroad but with all that is going on with the COVID-19 omicron variant that is affecting the daily life of people around the world has steered my priorities and decision regarding this program," Jean Blakeman, a sophomore in the College of Arts & Sciences, said.
Associate director and manager of education abroad Karli Webster said she has come across other students that have similar concerns as Blakeman. Webster said that many students are concerned they will not have "typical" study abroad experiences.
"While each person experiences something different during their experience, most of what I've heard referenced is concern about classes switching to virtual instead of in person, the closing or reduced hours and capacity of cultural or social sites, and inter-country travel restrictions. However, most of our partners are still offering in-person classes and most cultural and social sites are remaining open," Webster said.
Iza Batorowicz, a sophomore in the College of Engineering, recently studied abroad in Ireland. She said she was able to have a good experience despite the ongoing COVID-19 pandemic.
"It's definitely very interesting to see how another country handles COVID-19. It has its flaws, but I think it's better than I thought it would be," Batorowicz said.
Batorowicz said that these restrictions weren't surprising as COVID-19 is still a problem in countries all across the world.
"Everywhere you go, you have to show proof of vaccination, and some places even ask you to write down a phone number for contact tracing. Everything closes at 8 p.m. because of COVID so it's a struggle because I had class at six three days a week. Going out isn't easy," Batorowicz said.
Webster said that while Marquette students are still studying abroad, there are different COVID-19 regulations depending on the country and student's individual program.
"To be permitted entry to many countries, travelers must show proof of a negative COVID-19 test or documentation of recent recovery. Some city, regional and country governments are requiring proof of full COVID-19 vaccination (some now including booster) or negative test within the previous 48 hours for entry to most cultural and social sites," Webster said.
Webster said that students looking to study abroad at this time should make sure they're willing to adapt and change depending on restrictions. 
"I strongly encourage students to spend more time exploring their host city and country. This can help them to experience local culture more deeply, and reduce the impact of travel restrictions between countries. A student should make sure they are fully vaccinated and boosted before traveling abroad. If they do not have the appropriate documentation, they may be very restricted as to what they are allowed to do in the country and subject to frequent testing," said Webster. 
For more information on studying abroad, you can review information online and/or attend a study abroad 101 session. 
This story was written by Clara Lebrón. She can be reached at [email protected]
Leave a Comment
About the Contributor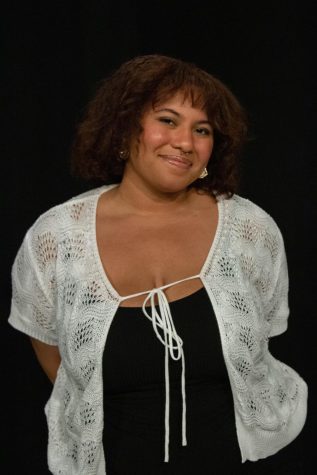 Clara Lebrón, News Reporter
Clara is a news reporter at the Wire. She is a sophomore from Guaynabo, Puerto Rico studying journalism and minoring in health studies.

Clara has watched...