Baldwin, Dems take Senate; Ryan, GOP take House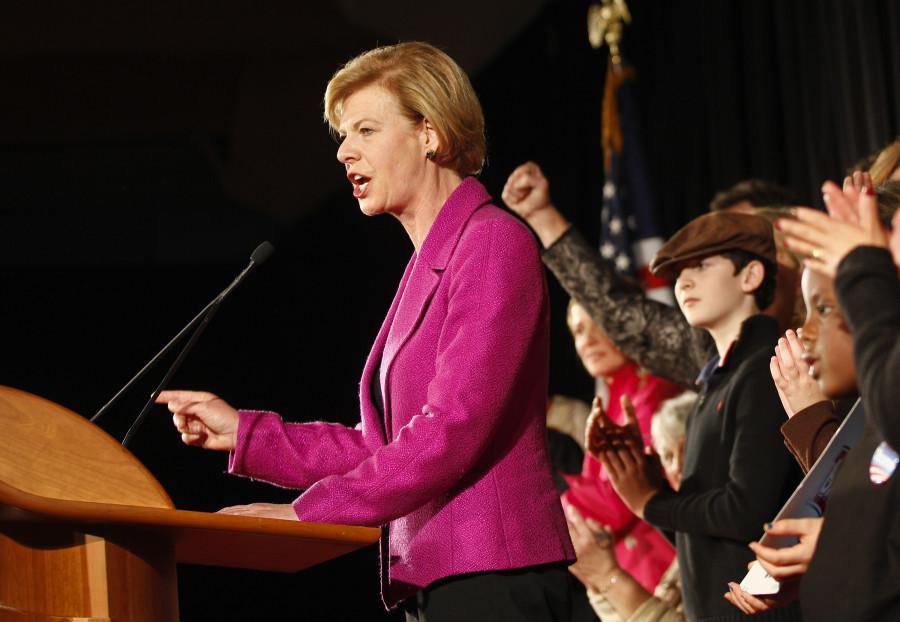 Democratic Representative and now Senator-elect Tammy Baldwin defeated Republican Tommy Thompson, former Wisconsin governor and U.S. Secretary of Health and Human Services, in the race for Wisconsin's open Senate seat by a margin of just over 100,000 votes last night.
Baldwin, who has served in the House since 1999, was neck and neck with Thompson in all polls, including a tie in a Rasmussen poll just last week, but large leads for the Democrat in the major counties of Dane, Kenosha and Milwaukee helped carry her to a four point victory.
The race received a lot of attention for being one of the most negative Senate races in the country, a point justified by data from Kantar Media CMAG that showed 99 percent of television ads from both campaigns being negative over a 30-day period in October.
However, Baldwin was graceful in her acceptance speech.
"Tommy and I didn't agree on much in this campaign, but there can be no doubt that he shares my love for Wisconsin," she said to supporters in Madison. "And even at the end of a long and sometimes bitter campaign, I'm still grateful for his service to our state."
After congratulating Baldwin and President Barack Obama on their victories, Thompson took time in his concession speech to say he would not be running for public office again and noted that he felt the need to run for Senate because he wanted to help the country recover in tough times.
"I wanted to so much help lead back America," Thompson said in his speech. "To be the country of growth and opportunity. To build America for future generations. I certainly didn't need the job. And I guess I'm not going to get it."
In House races, Gwen Moore (D) easily won re-election in the Fourth Congressional District, capturing more than 70 percent of the vote for the fourth time in her congressional career.
Paul Ryan (R) cruised to re-election in the House despite losing his bid on the presidential ticket, and Republican Jim Sensenbrenner walloped Democratic challenger Dave Heaster by nearly 40 percentage points.
Democrat Mark Pocan also won by a wide margin in the Second Congressional District, the state's only open seat, as it was vacated by Baldwin. No  congressional incumbents lost in their re-election hopes in the rest of the races as Reid Ribble (R-8), Sean Duffy (R-7), Tom Petri (R-6) and Ron Kind (D-3) all won by at least 12 percentage points.
Baldwin's Senate victory also made her the first openly gay member of the U.S. Senate, but she made sure to note that that had little to do with her decision to run.
"I didn't run to make history," Baldwin said. "I ran to make a difference."
Networks began calling the race for Baldwin in the middle of the evening, but Thompson did not concede and Baldwin did not give her acceptance speech until shortly before midnight.
Leave a Comment