GOODMAN: Bizarre predictions get it right sometimes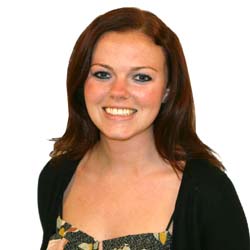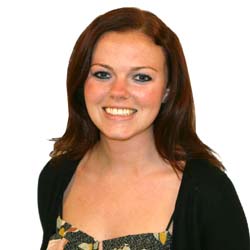 As a society, we don't like uncertainty. It terrifies us. That's why we search far and wide for any means of reassurance possible – no matter how silly – and hold on tight until the truth can be discerned.
Reality Steve has already revealed the majority of the next season of The Bachelor. Paul the Octopus' eating habits correctly predicted the winner of each of the German national team's matches, including the final, in the 2010 FIFA World Cup. And one can argue against the fact that more albums are leaked online than those actually heard for the first time in record stores.
If there's a way to see what the future holds, you'd better believe society is going to make it happen.
This is especially prominent in terms of the presidential election.
Polls were continually updated for months. Political commentators, campaign ads and the candidates all seemed to know the outcome of yesterday's election … even if they contradicted each other in doing so. And everyone on social media was a political expert for the day.
But there are more indicators than numbers or biased individuals spouting off charged claims. Let's take a look at some of the more entertaining predictors and see if they pass or fail when it comes to this year's election.
Redskins Rule
Since 1937, when the Redskins moved to Washington D.C., there have been 18 presidential elections. In every election since 1940 (except in 2004 when it got sticky due to the popular vs. electoral vote) the result of the team's last home game before the election predicted whether the incumbent party would remain in office. If the Redskins win, the incumbent party wins. If they lose, the incumbent party loses.
Last Sunday the Redskins lost to the Carolina Panthers by a score of 21-13. Prediction: Romney / Actual: Obama

Kids Poll
Let's face it, little children have a creepy way of knowing things. Take, for instance, when it's time to make brackets for March Madness and your little sister picks teams based on how "pretty" their uniforms are … and then wins the pool.
For the last 40 years Scholastic Kids magazine has predicted the election results by a poll on who kids think will be the next president. Since this poll has existed it has only been wrong twice.
This year, Obama won 51 percent to 45 percent. In other words, the kids have spoken. Prediction: Obama / Actual: Obama
Halloween Masks
There might have been a bit more meaning under those Obama and Romney masks last Wednesday. Since 1996, the presidential candidate whose mask accumulated the highest sales has won the election.
According to The Huffington Post and Spirit Halloween, one of the largest Halloween seasonal stores in the country, there were more Obamas roaming around this year than Romneys – 60 percent to 40 percent. If this holds true, it looks like we'll see those Obama masks again next Halloween. Prediction: Obama / Actual: Obama
Family Circle
Cookies make the world go around … or at least I like to think so. In every presidential election since 1992, Family Circle magazine has had readers vote on which potential First Lady's cookie recipe is better. The winner indicates who the next president of will be.
Of those years, the only time this vote was wrong was in 2008, when Michelle Obama's cookies weren't as popular as Cindy McCain's, yet Obama still won the election.
This time around, Michelle made a comeback with her white and dark chocolate cookies, meaning her husband should retain his spot in the Oval Office. Prediction: Obama / Actual: Obama

Nov. 6
Since 1845, when Abraham Lincoln was elected, every time the election has fallen on Nov. 6 the Republican candidate has won. This year is the seventh time this fateful date has hosted an election.
It looked like Obama has history working against him. Prediction: Romney / Actual: Obama

The truth is, we all know these predictors are silly. In fact, the varied outcomes merely prove that there is no way to predict the election results.
Needless to say, Election Day was intense. On a day when half of Americans will be angry with the results, at least these slightly eccentric trends can be a reminder that regardless of the outcome, it's OK to laugh.
Leave a Comment