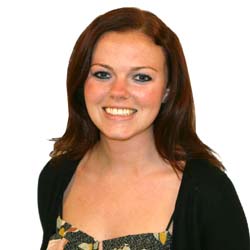 I don't know about you, but I'm in a funk.
It's that post-fall break, one month until Thanksgiving, "Is there really a point to getting up at 8 a.m. right now?" low feeling. On top of that, the past week has been filled with so much fog, rain and gloom that a serious argument could be made that dementors have been breeding over Milwaukee. Add a final push of negative election campaign ads, and we have the recipe for a special case of the mid-semester blues.
Everyone could use a little pick-me-up right now, so I'd like to give just a few reminders of why today is, in fact, a great day.
Halloween is this weekend … and next Wednesday … and next weekend.
We're not sure when the proper time to celebrate is – this whole Oct. 31 falling on a Wednesday thing is really throwing people off – so why not turn Halloween into Halloweek? A full week's worth of costumes, wonderfully awful scary movie marathons and the year's last chance to hit up haunted houses and pumpkin patches seem like just the things to raise low spirits.
If that doesn't help, think back to little you trick-or-treating as a Power Ranger or Disney princess and sprinting away from the house that was supposedly owned by witches who ate little kids. That's sure to bring a smile to your face.
A "Boy Meets World" marathon was on last week.
Obviously this already happened, but it's still something to be ecstatic about. The only time I ever get to watch the show that defined my childhood is during the summer, when I wake up at 6 a.m. to do so. All I needed was 15 seconds of Eric doing the Feeny call to instantly have my day made.
Whether you're a "Boy Meets World" fan or not, shows from the past can have an uncanny ability to lift your spirits. They could be throwbacks like "Saved by the Bell" or "Legends of the Hidden Temple," Disney movies or mere YouTube videos that always make you laugh. Whatever they are, take an hour this week to forget about your stresses and immerse yourself in their imaginary worlds.
The election is almost over.
Don't get me wrong, I love politics. Actually, no, I don't. But I love to educate myself and talk about politics any other time than right now. All these debates are really just two people (three if you count the moderator) arguing and speaking over each other. Now, I know we're a society that likes to watch people fight on television, but I'd rather not listen to the options we have for running our country sink to that level as well.
In about two weeks, though, it will all mostly be over. No more negative ads, no more politically ignorant people constantly posting on social media and no more being reminded every day of how disappointing our country's political system is. Most importantly, Big Bird will go back to being nothing more than a scary yellow thing of our past. So muddle through the next two weeks, be thankful to have the fantastic opportunity to vote and then move on.
MUBB and MUWBB.
Our men's basketball team is officially two weeks away from opening its season against The Ohio State Buckeyes on the USS Yorktown in the Carrier Classic on Nov. 9. That's right; we're playing on a ship. If that alone doesn't snap you out of the mid-semester slump, just Google "Women's Basketball Does 'Gangnam Style' at Marquette Madness." That'll do the trick.
For the next few months, campus will once more buzz (no pun intended) with school spirit. Although we have many other NCAA sports to be proud of, basketball season – both men's and women's – truly allows us to rejoin the college sports world. The Jump Around guy, halftime half court shots that miraculously go in, blue and gold pants and the excitement of two more potential NCAA tournament runs are all things to look forward to.
Basketball season is only a blink away, and that is just the cherry on top of the sundae of why today is wonderful. So turn that frown upside down, and remember that there's nothing to look forward to but greatness.
Story continues below advertisement