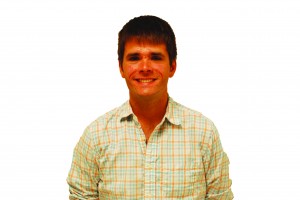 Whatever happened to predictability? The milkman, the paperboy, evening TV? *cheesy drums* Everywhere you look … there's another TV reunion.
Whether it's a commercial during the Superbowl like "Full House" or "Seinfeld," or a full blown rebrand like "Scrubs" or the highly anticipated "Girl Meets World," old cast mates are reuniting left and right, and even though a part of me thinks it's nice, a bigger part of me is tired of it.
Don't get me wrong. I was a big "Full House" fan. When I was younger, I watched reruns every Friday on TGIF, but if I tried to sit down and watch an episode now, I would be asleep after the opening theme song finished, despite the moral conundrum the characters faced that episode.
It's not that these were or are bad shows. They're just dated, and we don't need a reunion. It's great that the shows were so successful for so long in the '90s, but it's 2014 now: I don't care what the Tanner family is up to.
The other awful part of these reunions is the weeks of constant hype and build up. During a break in commentary before the Superbowl halftime show, we were given the "Seinfeld" reunion. Jerry, Jason Alexander and Larry David, who co-wrote it with Jerry, got back together to have one last  hurrah. It took place in the diner, and even Newman made an appearance. It was supposed to be great because everyone loves "Seinfeld," right? It was awful.
I am a "Seinfeld" lover, and I won't lie, I was excited to see the bit. But the promo in the Superbowl was just a shameless attempt to get people to visit Jerry Seinfeld's web series, "Comedians in Cars getting Coffee," where you can see the rest of the episode and many other interviews for free. Jerry needs to get more viewers to CCC and extend his time in the limelight for a few more years, but this wasn't the way to do it.
The run of these shows were incredible for the time. They entertained, amused and more often than not were good shows (as long as you relaxed your definition of 'good'). But you have to know when enough is enough. We've all moved on, and as great as "Full House" and "Seinfeld" were, there are much better shows now.
As much as we don't want to admit it, our favorite shows have a shelf life. "Full House," "Seinfeld," "Boy Meets World" and even "Scrubs," my favorite TV show, were good in their prime, but when they try to revamp, they lose some of the allure they had in the past.
So let's say goodbye to Danny Tanner, Joey Gladstone and Jesse Katsopolis. You were good friends in the '90s, but you're just falling flat today, and you need to move on for real.