CAMPBELL: Reading: not the chore we think it is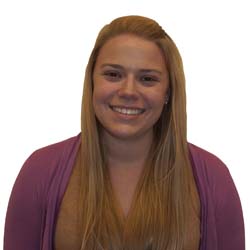 I did something really weird yesterday. I walked into the library and made the trek to the reading room on the fourth floor of Memorial to find a book, pulled it off the shelf and ventured back downstairs to check it out. I got a book to read … for fun.
I kind of forgot that was something you could do. You know, read because you want to. At the beginning of every semester, I spend hours of my time searching online and at our campus bookstores for the absolute cheapest copy of every required textbook on my list. Hey, if I can get it for seven cents instead of 10, it's totally worth the extra effort, right?
I have boxes and bookshelves full of old tomes that I read fifty pages from for that one class sophomore year and never again opened. In college, reading becomes a chore, something painful you don't really want to do but you know you should. The library is a place to go to really hunker down and do work. It's a shame, really, that such a wonderful thing as a library has turned into a building I try to avoid unless I need to seriously concentrate. (Sorry, but I'm one of "those people" who crowd up the library around finals and unknowingly steal someone's regular table.)
But last night, as I sped through the first of "The Best Early Stories of F. Scott Fitzgerald," I remembered that books did not need to be a burden. I remembered how much fun it is to read. When I was little, my local library branch had a huge playhouse in the children's section. I loved to find a good book and read it there, Matilda-style. I remembered when the most exciting thing to happen in a summer was the release of a new Harry Potter book, when I would stay up late and read the whole thing in one night.
All of my favorite grade school, and many of my favorite high school, moments happened in literature and English classes. If I was still required to read books like The Giver, Jane Eyre, The Great Gatsby, Othello, or lesser-known titles like The House on Mango Street, The Talking Earth (… and the list could go on and on, but I don't have a two-page spread in the paper), I would get all my homework done days before it was due, instead of hours – and sometimes minutes – before class starts.
I think maybe good books are making a comeback. Or maybe Hollywood can't think of any original good ideas. In any case, in the coming months, moviegoers will be able to experience the magic of several amazing – and some of my own personal favorite – books. We'll sit down in plush seats to travel Middle Earth, crash a party at Gatsby's place, fight in the French Revolution and ride a cold, metaphoric train in Russia with Anna Karenina. Hopefully I'll be able to find the time to revisit those adventures before I pay too much money to see them on a movie screen.
Books, and not just the big-name books that turn into billion dollar Hollywood endeavors, are magic. I can't believe I just wrote something so cliché, but I don't know how else to say it.
I'm slowly trying to find that again. Maybe college has ruined my soul and taken away the joy of reading. Probably not, though. What's more likely is that since I've been in college, I've forgotten that reading can be joyful because I didn't make enough time to enjoy it.
It's safe to say that this bookworm may be spending a little more time in the library from now on.