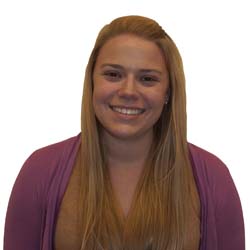 As this semester comes to a close, many people are preparing to travel during Christmas break and study abroad next semester. Because traveling is such an amazing opportunity, it is important to take full advantage of it and do it in a way that will benefit the traveler. Young people often self-diagnose this thing we have come to call "wanderlust." I've got it bad, don't get me wrong. But is this burning desire to get away and see something new born out of boredom or curiosity? Being bored and wanting to do something new is healthy and normal and fine. But if you don't keep some fervent curiosity in yourself as you travel, in my opinion, you won't get much out of the experience.
Travelers also can't forget the reality of culture shock. No matter how many online seminars you complete and orientation sessions you attend, the only things that will truly help you assimilate to whatever culture you're visiting are an open mind, patience and experiencing the culture firsthand.
Last summer, I stepped way out of my comfort zone to travel to Morocco on a study abroad trip. After just a few hours in the capital city, Rabat, I learned what it really means to experience culture shock.
My brain hurt. My ears were actually in pain, and even when I closed my eyes, I couldn't get the explosion of colors out of my sight. Rabat is a ridiculously bustling city that assaults all five senses, particularly sound. This is especially true on your first day in a country that speaks Arabic when you don't.
"Perhaps this is what culture shock feels like," I thought to myself. It's normal to be overwhelmed by the sheer volumes of people in a crowded place, right? But I'd been in crowded places in America before – the New York subway, O'Hare Airport, concert venues, Times Square … this was different.
I was overwhelmed by the marketplace in Rabat: the souk, in the medina, the oldest part of the city. Stall after stall packed in tight together. One smells like herbs – bay, basil, thyme and saffron all at once. The next is stacked with cages full of live whistling birds, and the one after that is full of raw meat.
It's hard to distinguish sounds from one another: men and women hawking their wares, enticing you with whistles, price offers in Arabic, French, Spanish and heavily accented English. They tell you how pretty you would look in this dress, those shoes, that necklace.
The dusty air is saturated with color – lots of red and green, but also yellow, blue, pink and gold. Flames cooking meat, children underfoot – it was just so much. I tried to clear my head by emptying it all into my journal.
Nothing I had ever seen before prepared me for the slap in my face that transplanting to another country really is. And now that I have experienced it in one place, I can be prepared to visit other places by expecting the unknown, which is all anyone can really do. Your travel books can only teach you so much; experience is the best preparation, ironically.
We need to experience other places. It is so important to learn about the world as firsthand as possible. I applaud those of you studying abroad next semester and in the future, but I caution you to board your flights with everything you'll need: a passport, an open mind and curiosity.