Mumps confirmed in second MU student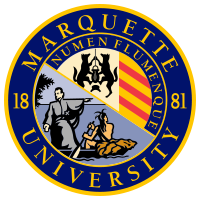 A university health advisory released Friday night reported that a confirmed case of mumps was identified in a Marquette student. According to the email, the illness is linked to an earlier case reported on Sept. 7.
In that alert, the university warned of possible exposure to those who had been inside the Union Sports Annex on Sept. 4 from 3 p.m. to 11 p.m. Both cases involved students living in off-campus housing. The names, ages and sexes of the affected individuals have yet to be disclosed. The university is working with the City of Milwaukee Health Department on a follow-up investigation, according to the email.
Mumps is a viral disease spread through contact with contaminated bodily fluids that leads to swelling of the salivary glands. Victims are often distinguished by swollen cheeks. Prior to swelling, those infected by the virus may experience fever, fatigue, weakness or difficulty eating. While mumps is rarely fatal, complications from the disease can become serious.
University medical director Carolyn Smith advised students in an emailed statement to seek help if they believe they are experiencing any of the symptoms associated with mumps.
"The health and well-being of our students is our highest priority," Smith said. "Students who may have been exposed or who think they are experiencing symptoms are encouraged to contact (Marquette's) Student Health Service."
The last time the university saw cases of mumps in such rapid succession was the spring of 2006, when a mumps epidemic struck the Midwest. Since 2007, all students have been required to receive two doses of the measles, mumps and rubella vaccine before registering for classes. According to the university, proper immunization can prevent up to 95 percent of cases.
Leave a Comment