MUSG focuses on diversity goals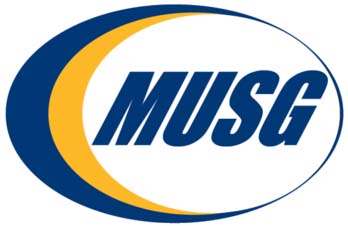 While running for Marquette Student Government president last spring, Arica Van Boxtel, a senior in the College of Communication, promised to work to improve the climate of diversity on campus. Now that she has been elected, Van Boxtel is taking steps toward that goal by establishing the Diversity Task Force.
The new group will attempt to deal with issues of inclusivity on a campus that is not exactly known for its diverse population. John Janulis, coordinator of intercultural engagement in the Office of Student Development, said there are positives and negatives to be noted regarding diversity at Marquette.
"I think we have some room to grow in terms of making this a more inclusive campus," Janulis said. "But I also think we have done some great things in the past and we are doing some great things currently toward making this a welcoming and safe environment for all of our students."
Information gathered by Marquette's Office of Institutional Research and Assessment also suggests that the university has become more diverse in recent years, although there is room for improvement. From 2007 to 2011, the percentage of white undergraduate students at Marquette dropped from 83 to 75 percent, while the Hispanic and Latino population increased from five to seven percent.
However, the Asian representation during that same period decreased by one percentage point and the number of black students on campus stayed almost exactly the same, despite increased total enrollment. The group that saw the greatest population spike from 2007 to 2011 was students who said that their race or ethnicity was unknown, which increased nearly 4 percent.
The Diversity Taskforce will hope to make sure all of those populations are included and represented, regardless of their size. The concept for this new group has been in the works since last year's Diversity Roundtables, Van Boxtel said.
"Former (MUSG) President (Joseph) Ciccone and Trent Carlson, who was the executive vice president, started the roundtable discussions," Van Boxtel said. "So it was their effort to sit and listen to all of the concerns and things that students have. That set up the basis of where we are able to take the task force now."
After looking at the topics brought up in the Diversity Roundtables last year, Van Boxtel and Executive Vice President Bill Neidhardt, a senior in the College of Arts & Sciences, targeted three challenges in particular to focus on. Van Boxtel expects the task force to take a divide-and-conquer approach to accomplish these three goals.
"We're aiming to have 15 total members on the task force," Van Boxtel said. "And then, for each challenge, we will be able to divide up the group to focus on a specific challenge."
The first group will focus on establishing a campus climate survey about inclusivity at Marquette. The second group plans to work on "improving the selection of courses focused on diversity, multiculturalism and identities, as well as supporting the university to increase numbers of faculty of diverse backgrounds with unique experiences to grant students new perspectives that enhance education and whole selves,"  according to an MUSG press release. The third team will establish a reporting process for students who have been discriminated against.
Senior Associate Dean of Student Development Jon Dooley expects this focused approach to set the Diversity Task Force apart from similar groups.
"The Diversity Task Force that (MUSG) has put together is really not meant to be this broad-based group," Dooley said. "It really is focused on three specific issues."
The task force will hold its first meeting next month.