MANNO: Don Draper is my roommate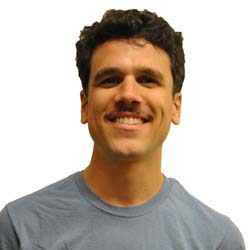 On one of his birthdays, my brother Mark scored himself an inflatable punching bag and a pair of boxing gloves. He entered the garage from time to time to beat the pulp out of the thing, ducking under right hooks and breaking to patch up a swelling black eye. None of this retaliation was real, of course. Still, he was a speech impediment and a glass of raw eggs away from becoming Rocky Balboa.
And as it turns out, that's just what he was aiming for. Mark took on the boxing persona after pounding through the complete "Rocky" series dozens of times, learning more and more about what drives Rocky with each movie. I guess he really had been fighting Apollo Creed and Ivan Drago in the garage. Needless to say, I now take the term "little brother" lightly.
What makes us take on the traits of our favorite characters? Researchers at the Ohio State University published a study earlier this year that examined the way we become lost in our favorite heroes of literature, noting we take on their personas even after a story is complete.
The researchers didn't give it a name. So for the sake of brevity, I'll refer to this marvel simply as "characterosis."
I caught my own case of characterosis when I was younger. About seven thousand "Back to the Future" viewings in, I became Marty McFly. I had no problem wearing my puffy, orange Old Navy vest in the summer ("What's with the life preserver?") and running around town with a confident hop in my step. If only I'd figured out how to fit a flux capacitor on my bike.
That was fun for a kid. But as much as I'd like to end that story here and to write it off as a child's imagination, I still experience characterosis far too often. It's not going away, and I've started to realize how closely we tie ourselves to screen personas.
It's not just me, of course. I recently picked up on the characterosis epidemic after my roommate popped in one night. He leaned against the doorway, cigarette and glass of something-or-other in his hand, and rattled off some clever slick talk during the conversation. That "Mad Men" marathon I'd been hearing on the other side of the wall started to make some sense.
And after some thinking, I've found the phenomenon incredibly common when you look out for it – all the nuances of our favorites on screen can be found in someone, it seems. Don Draper is my roommate, Yoda sits next to me in English class and it's Walter White's turn to do the dishes. If my housemates and I were like this all the time, it would make for an interesting living dynamic – I'm imagining George Costanza and Michael Corleone sharing a bathroom.
So why not relate to our favorite characters? It's one part empathy and one part unknowing emulation and it's all in good fun. Maybe we even learn a bit about ourselves when we relate to someone on screen. After all, writers spend endless time and effort crafting their characters to be relatable, complex and 'human.' Imitation is the sincerest form of flattery.
Is this some sort of postmodern complex or a desperate escape from reality? It's a scary proposition. But as much as common sense tells us that characters are based on real people, maybe just the opposite is true. In the meantime, remember I've been on a "Breaking Bad" binge, so if you see me anywhere near Wehr Chem with a boiling flask, you might want to alert the authorities.
Leave a Comment