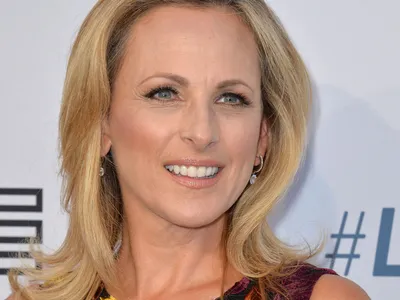 Last week it was announced that the Marquette undergraduate commencement speaker will be Academy Award-winning actress Marlee Matlin. She was the youngest woman to win the Academy Award for Best Actress at 21 years old for her film "Children of a Lesser God." Matlin is a deaf actress and activist who advocates for diversity, inclusion and accessibility for all. Matlin's history of activism for accessibility in public spaces calls us to critically analyze how the graduation ceremony will be accessible to everyone.
Matlin has a long history of activism. She has called for greater representation and authenticity when it comes to people with disabilities in film, TV and other forms of media. Matlin said, "The time for treating disability as a mask or costume needs to come to an end. And the time, too, to bring deafness and disability into the inclusion and diversity discussion is now." While the Oscar-winning film "CODA" was in the works, Matlin advocated for the casting of actual deaf actors over big names in Hollywood.
Matlin even created an app called MarleeSigns, where people can learn the basics of sign language. She did this because she noticed that many people were interested in learning to sign, but classes or American Sign Language books just weren't realistic for them. Matlin believes that issues of inclusion and representation can be improved by using your voice to speak up for greater visibility as well as pushing legislation to ensure that we can continue towards equal opportunity for all. 
Marquette should be commended for choosing Marlee Matlin as its commencement speaker. This is a great step in the right direction for diversity and inclusion and shows a commitment to representing underrepresented groups.
Matlin has previously done commencement speeches at Wilkes University in 2007, Woodbury University in 2014 and was one of several deaf speakers at Gallaudet University which is a university that specializes in the education of the deaf and hard of hearing.
At Wilkes University Matlin spoke about one of her earlier experiences with theater. At 13 she met Henry Winkler at her local community theater and told him about her desire to become an actor. She said that Winkler was pulled aside and told not to encourage Matlin to go into acting because of her deafness. Winkler ignored this suggestion and told Matlin, "Sweetheart, you can be anything you wanna be if you just follow your heart and your dreams." Just eight years later Matlin won the Academy Award at 21 years old.
Matlin being chosen as the 2023 commencement speaker is a welcome change. In the past, Marquette's commencement speakers have largely been non-disabled and overall non-minority individuals. As Matlin has said herself, representation is extremely important. People being able to see themselves in different roles can be life changing. Deaf students at Marquette can see themselves reflected in Matlin. Representation is so deeply important because it shows people who can identify with a person in a certain role that they too have the ability to belong in that field.
Matlin herself and choosing her as a commencement speaker greatly aligns with one of Marquette's guiding values of aiming toward an inclusive and diverse community. Matlin as a speaker pushes Marquette towards this goal.