Engineering students challenged to bake an MU-cake
Inside the walls of Engineering Hall, teams of future engineers gathered to challenge their dessert decorating skills. While they might usually be working together to learn how to create remedies to the world's problems, this time something sweeter was being built.
In celebration of National Engineering Week, the College of Engineering and the Marquette Engineering Student Council hosted a building challenge named "Cake Wars." Four teams competed against each other to construct the most creative structure built out of store-bought cookie cakes. The teams had an hour and a half to create their delectable designs.
While the competitors decorated, judges Kristina Ropella, dean of the College of Engineering, and Matt Curran, College of Engineering senior communications specialist, began their rounds and noted the enthusiasm of the students.
"I'm very grateful for the time, the energy, and the enthusiasm of our students for making this happen. It's a lot of work especially as we're going into midterms, they're busy with studies and class, and yet they take the time to do this kind of activity that builds community," Ropella said.
The judges took a few criteria into account, including how appetizing the cakes looked, whether the cakes had a Marquette theme and the ingenuity of the tools used. One rule had to be followed at all costs— all tools used must be created by the teams from scratch.
The four teams had some different approaches how to create their tools. Two groups took a rigid route, one using duct tape and wire to cut the cakes, and another using folded paper to spread the frosting. However, two other groups used the college's resources and 3D printed their tools, creating spoons, knives, and even piping ends with which to frost their cakes.
"It's just wholesome. To see people that you see in the classroom in a different setting," Marian Fonseca, junior in the College of Engineering and president of the Engineering Student Council, said. "I think there's such a stereotype around engineers on every college campus that they're the kids who sit in the building and study for hours on end and as an engineer myself I can say that's not the case. We like to have fun; we like to goof off and I think that this week really celebrates that."
All four creations included prominent Marquette school spirit themes, but the winning team of the competition created an EagleExpress van by layering their cake and adding Marquette's blue, gold and white colors. Making sure to be as detail-oriented as possible, the team used their final 60 seconds of time to quickly craft a light to put at the top to make the van as accurate as possible.
On the line for the winners was a coveted cooking class with Mark O. Federle, professor of civil, construction and environmental engineering and the associate dean for academic affairs.
Member of the winning team, Serena Determan, a sophomore in the College of Arts & Sciences, shared that the competition wasn't solely about the prizes. Determan said teamwork and good communication were the main skills that allowed her team to bring home a first-place win.
"It's just a time to be fun with engineering, it's not just the grind all day, it's just kind of fun to do something different," Determan said.
Erin Whalen, a sophomore in the College of Engineering and member of the winning team, said the group of four bounced ideas off each other and adjusted their plan when told that they would be using cookie cakes rather than the sheet cakes that were expected.
"The whole time everyone was supportive of everyone else's ideas, and I also think we did a really good job of looking at the different pieces we had and figuring out what to do," Whalen said.
This story was written by Andrew Hubbuch. He can be reached at [email protected]
Leave a Comment
About the Contributors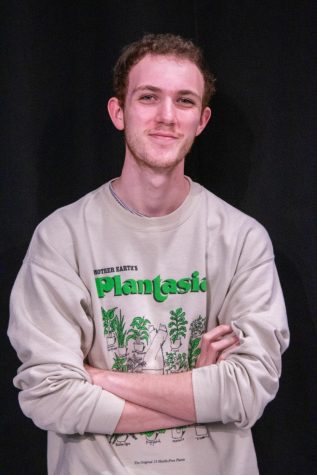 Andrew Hubbuch, Assistant MUTV Multimedia News Journalist
Andrew is a News Multimedia Journalist at the Wire. He is a junior from Algonquin, IL studying digital media.

In his free time, Andrew enjoys watching...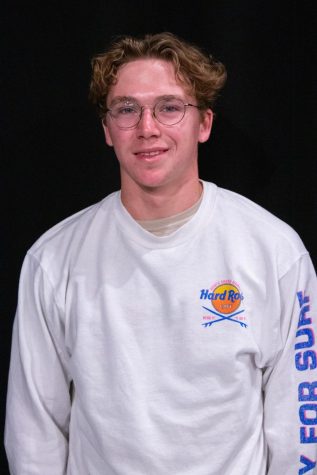 Forster Goodrich, Staff Photographer
Forster is a Staff Photographer at the Wire. He is a first-year from Lyme, NH as an undecided major in the college of communication.

In his free time,...