Marquette's Lunabotics team takes third in NASA competition
On the fourth floor of the engineering hall, you can see a gray robot, alone and powered off, waiting to be unassembled and remade. It stands on a conveyor belt and stands approximately three feet tall. This apparatus is Marquette's third-place Lunar Mining robot ranked by NASA.
In 2010, NASA created the Lunabotics Challenge. Robots in this program help researchers develop data for regolith collection. Regolith is a region of loose, unconsolidated rock and dust that sits atop a layer of bedrock. Lots of it is found on the moon's surface. It's often used to help store heat, conduct electricity and it is being developed as building material for Lunar facilities.
Phillip Voglewede, associate professor in the College of Engineering and Marquette's Lunabotics team advisor, has previous experience advising these robotic teams. The professor Voglewede traveled to the Kennedy Space Center previously with other Marquette teams. This robot is technically the fourth iteration Marquette has sent into competition, and the highest ranking team to date.
"Since we inherited their [previous team members'] robot, we had to consult them to help us decide what we should keep and what we should change. Throughout the project and especially towards the end, we often talked about what we wanted to tell the next team," Cheryl Holl, a 2022 graduate of the College of Engineering and former Lunabotics team member, said.
The team of alums that created the robot won not only third place overall in this year's competition, but also won third place on their Systems Operation Paper.
A Systems Operation Paper is a very detailed outline of the makeup and design of the robot. It follows specific scientific guidelines and usually requires constant editing.
"They [the Lunabotics team] worked for about nine months. They started the team in the summer, but they got the official team prepared in late August. Together, they worked for 9 months, right until the competition in May," Voglewede said.
The Lunabotics challenge was created specifically to help researchers develop data for regolith collection through the robots. The robots these teams create are studied by NASA to help them gain new perspectives and ideas to create their own lunar mining robots. The Lunabotics competition is a part of the many components that make up NASA's Artemis Program.
The Artemis Program is a multifaceted program where many efforts are being made to start moving more people and machinery toward the Moon and Mars.
"You know, I was asked what I did differently this year, and I answered honestly, 'I don't know.' But after thinking about it, I think it was the attention to detail that really helped us [the team] this time around," Voglewede said.
The challenge consists of building a robot that is capable of functioning on the moon and Mars. The functionality of the machine is determined by five tests, including a Project Management Plan, a Public Outreach Project, a Proof of Life Video and the System Engineering Paper.
The different categories allow the teams various ways of proving the robot's functionality while also helping evaluators have the best understanding of the contraption possible. Each of the categories is scored separately and then brought together to create the final score.
"One of my favorite parts of working on the project was seeing each robot subsystem actually work for the first time after spending so much time designing, manufacturing and assembling it. That was really exciting and rewarding," Holh said.
The main event, however, consists of two days of competition in the Kennedy Space Center in Daytona, Florida, where the robots compete against each other in an arena coated in BP-1, a substance meant to replicate the look and feel of regolith. This round is meant to showcase the robots in what would be the closest to their intended purpose.
"We had the robot broken down into subsystems and we assigned people to certain subsystems, but we consistently had people completing their work and then going to help other people to get their subsystem working. I think that definitely made a huge difference," Jill Steinhart, first-year graduate student at Marquette and former Lunabotics team member, said.
The team placed just behind Iowa State and the University of Alabama, making this Marquette's highest-ranking team. However, the winning robot still sits in a classroom, ready to be remade once again.
This story was written by Clara Lebron. She can be reached at [email protected]
Leave a Comment
About the Contributor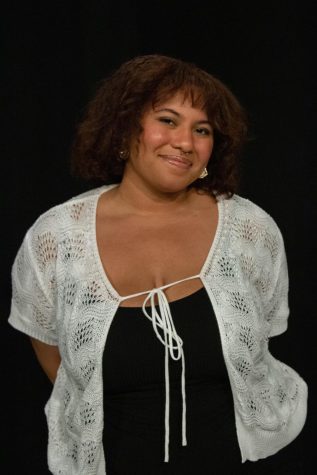 Clara Lebrón, News Reporter
Clara is a news reporter at the Wire. She is a sophomore from Guaynabo, Puerto Rico studying journalism and minoring in health studies.

Clara has watched...