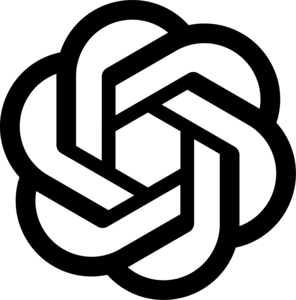 With the exponential growth of online chatbots within the past few years, the capacity for academic integrity is declining. Jobs previously performed by humans can be taken over and writing that would take hours to create can now be accomplished by AI in seconds.
Chat GPT3 is an online chatbot created in November 2022 by Open AI that Microsoft just invested $10 billion into. It's a system that reached 1 million users in five days and is meant to replicate human dialogue that can hold conversations, answer questions and produce writing content.
While it may not end humanity as we know it, ChatGPT is eerily similar to the writing of a human. If you give it a prompt such as "Write a five-paragraph essay about westward expansion," it takes all of 20 seconds to produce content that would have taken a human hours to research, plan and write. I think the scariest thing about this is the unrestricted access to original content that anyone can plagiarize and pass off as their own. The astounding work of so many writers that could evoke emotion and awe-inspire can now be done by the work of a cold, hard and emotionless computer.
This is not some far off concern either, it's happening right now. The Stanford Daily released an article on how a large number of students from the university used ChatGPT on their fall final exams. In the report, an anonymous survey conducted on a social polling site, Fizz Post, asked students if they used ChatGPT to help with their fall final assignments. An astounding 17% said they did. Additionally, the article stated that  the school is well aware of this new technology.
The spokesperson for the Board on Judicial Affairs for Stanford said that they have been monitoring these new tools. They have additionally been discussing how they can be used against their honor code.
First #ChatGPT answer which made me pause. pic.twitter.com/nbc9uRoWlA

— Kevin Schawinski (@kevinschawinski) January 12, 2023
On top of that, research from Pennsylvania's Wharton School of Business said the system passed the final exam for their Master of Business Administration program. In the report, it was said that the chatbot would have received a B- on the exam. The writer of the report, Christian Terwiesch, said that the chatbot is even contending with the labor force. 
The power of AI to have the knowledge of a fourth-year student at The Wharton School scares me. How much longer until they can replicate the writing of a graduating student that majored in journalism? 
Writing is an art form that can take a lot of time and revisions to perfect. Though, with the introduction of a computer that can instantly replicate this, many young and aspiring writers may think "What's the point?" and sadly, I don't blame them. Being such a young writer and seeing a piece of technology that can do what you do 100 times faster is especially demoralizing. 
One of the biggest fears I have with this kind of chatbot is that it could destroy a generation of future writers.
With these capabilities and this magnitude, it would not be hard for a child in middle school to log onto ChatGPT and give it the prompt that their teacher was expecting them to write about. With this threat of plagiarism, teachers are restricted to two basic options: only do in-class essays or get rid of them entirely. Either option is terrible.
Getting rid of essays entirely makes it so students are never introduced to their possible love of writing. Additionally, in-class essays present a time restraint that restricts students' artistic capabilities and takes out the worry of revisions and edits. I am afraid that because of this two-sided coin, the art form behind writing is going to be lost because of its lack of prevalence in the future school curriculum.
This story was written by Ben Hanson. He can be reached at [email protected].