Club Tennis secures new training facility amid recreation center closure for construction
The Marquette club tennis team was able to secure a practice space at Elite Sports Club in Glendale, Wisconsin, located 20 minutes north of Marquette's campus with the closure of the Helfaer Tennis Stadium and Recreation Center. 
Maddie Clark, club tennis president and senior in the College of Arts & Sciences, said when the closure of the Rec Center was announced the club tennis E-Board was proactive in finding the team an alternative practice space. 
"We knew the Rec was closing so we reached out to about six clubs in the area to find somewhere to play. I know the men's and women's teams were doing the same thing so we are really glad we were able to find a space," Clark said. 
The team will remain practicing three times a week at Elite Sports Club which started on Sunday.
Clark said that the club submitted a funding request to the Marquette University Student Government to help offset the cost of court time but are still waiting for approval. 
John Sweeney, director of the Recreational Sports Department, said with the closure many sports that utilized the center are being assisted with alternative sites on campus while others are relocating to facilities within 20 minutes of campus. 
"The Rec Plex in Straz Tower is open until 10 p.m., the old Marquette gymnasium is open until 11 p.m., the dome is open until 11 pm or midnight to help with clubs and intramural sports and some teams are practicing at Cristo Rey High School on the south side of Milwaukee. I'm glad the team (tennis) was able to find a spot," Sweeney said. 
Sweeney said that there will be four tennis courts instead of the current six when the new Wellness and Recreation Center reopens in late 2024.
"Everyone wants a facelift after almost 50 years and the plan for the center has been in the works for about five years now to accommodate the needs for all students. The decision to eliminate two of the tennis courts and add more basketball courts will allow for more students to use the space. The new wellness center will be great because most college campuses already have one," Sweeney said. 
Clark is disappointed with the downsizing of the courts but understands the well-being of the students is a priority.
"It's a bummer, the more courts, the better because maybe we'd be able to host a tournament or something like that. But I definitely understand the Wellness Center and stuff getting moved around. It is definitely doable for the club team to have four courts," Clark said.
Stephen Anderson, a junior in the College of Health Sciences, said the team is turning the challenge of the closure into something positive.
"It is obviously a little bump in the road that we had to go through, but we're going to get new courts in two years and it's also allowed us to become more connected outside of tennis," Anderson said. 
Anderson said a few ways the team is looking to build team chemistry is through social gatherings and service events such as a winter bonfire this semester.
Clark said the team currently has 70 active members with around 40 students attending practices with the E-Board members acting as coaches. 
"We have seven people on our E-Board so we take turns running practices which are a mix of everything match play and socializing. Everyone's there because they love tennis and we split them up to get people talking to people they don't know," Clark said.
Anderson said tryouts may be more competitive than usual this year with the change in location and the number of courts. 
"It will be a change compared to what we're used to with our six courts, so we'll probably have to cut down on our numbers a little bit," Anderson said. "We have a pretty competitive tryout every year but we currently have four courts at the club we will be playing at so we will be used to having four courts when the new Rec Center opens." 
Clark said the club tennis team looks to ace its spring season despite the challenges of the new practice location.
"I'm excited to see what this year holds. We start practice on Sunday, so I think we're going to make it work just fine," Clark said.
This story was written by Catherine Fink. She can be reached at [email protected] or on Twitter @CatherineFinkMU.
Leave a Comment
About the Contributor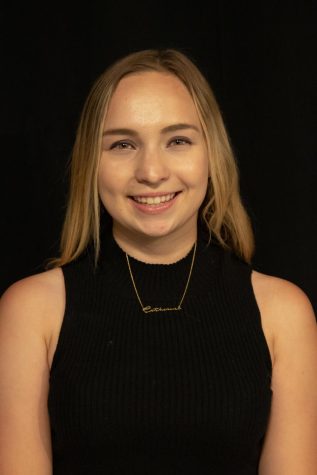 Catherine Fink, Sports Reporter
Catherine is a Sports Reporter at the Wire. She is a sophomore from Milwaukee, WI studying corporate communication and minoring in information systems...