JOURNAL: Student Artists' Expression
"Art is what you make it. There can't be a textbook definition of it because whatever way you choose to express yourself is art," Geena Brumm, a sophomore in the College of Communication, says.
Brumm, along with other students and faculty at Marquette, uses art as a form of expressing themselves outside of the classroom. Whether it's picking the right brush, choosing the word that created deeper meaning in a sentence or visiting a museum as a way of escaping everyday life, art lives and thrives on campus through passion, fascination and desire.
Brumm is a self-taught nail technician on campus. With a large following and crowded schedule, Brumm says that she never expected to be so successful.
"It was never supposed to be a full thing. People started to reach out to me about it and offered to pay me. My family thought I could make good money, so I made an Instagram account and now I have people messaging me all the time asking for appointments," Brumm says.
Scrolling through Brumm's Instagram posts, a variety of different colors, styles and detailed designs are featured in her nail art. Brumm says that she has the most fun doing nails when the client comes in with an open mind.
"I usually come up with my designs on the fly," Brumm says. "I can explore my creative freedom and that's one of my favorite parts about it."
Christine Fleming, the manager of community engagement at the Haggerty Museum of Art, fills her role at the museum by organizing community events to further interact with the museum. Fleming says that because Marquette does not offer a comprehensive art education, she believes the museum is a large part of students' progression.
"We are a flexible space because Marquette doesn't have art history or studio art," Fleming says. "We refer to the museum as a third space. People can just walk through and have a little study break. People can come and spend an hour with one artwork."
Fleming says that the staff wants people to experience the museum due to how the art inside has affected people in the past.
"Everyone and their different roles are all working toward this shared goal of really bringing students, faculty and staff from the Marquette and Milwaukee communities into the museum for a transformational experience," Fleming says.
Fleming started her career as a K-12 art teacher. When she saw schools offering less opportunity for students to express their creativity, Fleming knew that this would have a negative effect on students' development. Now, she hopes to encourage student creativity through the museum.
"All those creative and fine arts areas are really lacking in students. The skill set that they bring of being flexible, being a problem solver and even group collaboration are important life skills. Art is central to the human experience and is connected to all subjects," Fleming says.
Molly Laird, a junior in the College of Nursing, uses art in the form of words. At Marquette, Laird participates in creative writing courses which she is able to express herself through.
Laird says that she sees art expressed through students and faculty in different forms all over the Marquette campus. She admires the passion that her peers put into their artworks and believes that this is what makes Marquette a special place to be. 
"At Marquette, I see art through the study body and different structures around campus. The talent of my peers honestly amazes me. The stories conveyed through both visual art and creative writing from the student's perspective are powerful and influential," Laird says. "The mural on the Varsity Theatre is one of my favorite pieces of art on campus. I love walking past those women and the vivid colors."
Flemming believes art to be a subjective process in which individuals decide what art is to them. Through activities at the museum, she sees students identifying art in many different ways.
"I think there is no definition of art. Every person should be able to define that differently," Fleming says. "We had a Post-It note response board for people to say what is versus what isn't art. We noticed people sparking conversations just within the notes on the board."
Laird interprets art also as a subjective process and emphasizes the message and impact art can create. No matter the medium that is used to create, Laird believes that you can find some type of story through every piece of art.
"I would define "art" as the creative expression of one's own experience," Laird says. "Art is universal and gives creators the freedom of personal expression. Emotion and a story are communicated through every piece of art."
This story was written by Pheobe Goebel. She can be reached at [email protected]
Leave a Comment
About the Contributors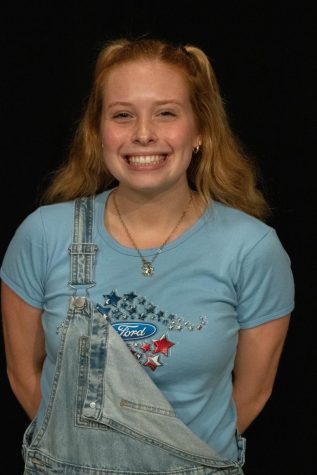 Phoebe Goebel, Assistant Arts & Entertainment Editor
Phoebe is the Assistant Arts & Entertainment Editor at the Wire. She is a sophomore from Hinsdale, IL studying journalism.

In her free time, Phoebe...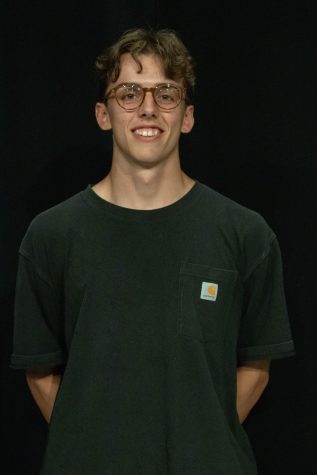 Keifer Russell, Staff Photographer
Keifer is a Staff Photographer at the Wire. He is a sophomore from Whitefish Bay, WI studying digital media and minoring in public relations.

In his...