Where do students study?
Whether its filing into Raynor Library between classes, gathering for group projects on the Bridge or finding a quiet study room, students can be seen nestling into their favorite spots across campus daily.
The college experience and studying go hand in hand, and students spend an average of about 10-13 hours studying per week.   
But where do Marquette students prefer to study on campus? Where can they be most commonly found? And how does grade affect where one bunkers down for their next exam? 
The Marquette Wire conducted a survey with 100 students at the Alumni Memorial Union. The survey asked four questions: What is your grade? Where is your favorite study spot? Why it was their favorite study spot? And which library do you prefer: Raynor or Memorial?
Out of the 100 responses, there were 32 first-year students, 43 sophomores, 10 juniors, 13 seniors and two graduate students. 
Out of those surveyed, 31% of first-years said they prefer studying in their own residence, whether it be their dorm or the study rooms. 
Sophomores seemed to have a calling to study in Raynor, with about 25% of sophomores saying that that library is their "go-to" study spot. This does not include the Bridge. 
The juniors tied between Memorial and the Bridge for their favorite study spots, with both getting three responses in favor. 
Out of the seniors surveyed, Memorial was the top choice with three responses, making 23% of seniors surveyed preferring the older library.
It was a toss up between Memorial and the law school for the two graduate students, splitting the difference at 50%.
In total, 23% of students surveyed preferred to study in their dorm or apartment rather than other places across campus. Twenty two percent preferred to study in Raynor and 17% of students were compelled to study somewhere in Memorial. 
Overall there was a preference for Raynor to Memorial with 66% of students choosing the first library. Seniors surveyed chose Memorial over Raynor (four to Raynor and nine to Memorial), juniors chose Raynor over Memorial (seven Raynor to three Memorial), sophomores chose Raynor (28 Raynor to 15 memorial) and the graduate students were split between both libraries, with both getting one vote each.
Lauren Frank, a sophomore in the College of Health Sciences, said she prefers Memorial over Raynor because of the atmosphere.
"I like Memorial because it is quieter, I know I can go to a place and it will be dead silent and I can be productive and get my stuff done," Frank said.
First-years preferred Raynor over Memorial in a landslide decision with 25 first-years choosing Raynor to seven students choosing Memorial.
Sam Mellas, a sophomore in the College of Arts & Sciences, said his favorite study spot is Raynor, not because of preference but for convenience. He said it was the place that he went to his first year and he hasn't looked for anywhere else. He noted that since he lives in Schroeder, the trek isn't all that far. 
Blake Bujanovich, a first-year in the College of Business Administration, prefers Memorial for the silence, but suspects that students preferred Raynor because of the lighting. 
"I think the reason is that there is a lot more light. The problem with Memorial is … there's not much light going into it. Whereas Raynor has a lot more natural light. Students tend to crave that," Bujanovich said.
Although the lack of traffic in Memorial is nice, Bujanovich says the lighting can create a strain on the eyes, especially while working with textbooks. 
A point that was brought up more often than not was the lighting and how it impacts where students want to study. People who were looking for more natural lighting would tend to go to places such as the Bridge, the Law School or the Engineering hall.
Kallie Krueger, a sophomore in the College of Business Administration, said that lighting has an impact on where she likes to study on campus. 
"I used to study in Brooks Lounge and I can't study in there anymore because the lighting puts me to sleep," Krueger said. "I like Memorial lighting because it is a brighter light and I can focus a lot better." 
Research shows that natural lighting and blue lighting are large contributors to students' attention to their studies. Studies show that learning can be improved by 20% when a classroom has more natural lighting. This has to do with how it impacts the sleep-wake cycle and how the brain stays active in better lighting. Blue-light also has a similar impact.
When looking into reasons why students choose certain spots over others, it seemed that there were a variety of factors being considered. When students are studying in the library, they are looking for a quiet place where they can silently work by themselves. Students who preferred to work in louder environments such as the Bridge, Brew or Brooks Lounge in the AMU were looking for a place where it is not too quiet and has healthy distractions from their work. 
Whether studying in Cudahy, Johnston Hall or even Halfaer theater, there are plenty of places to call favorite.
This story was written by Connor Baldwin. He can be reached at [email protected].
Leave a Comment
About the Contributors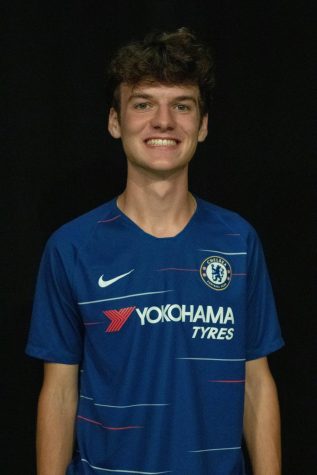 Connor Baldwin, Assistant Investigative Editor
Connor is an Assistant Investigative Editor for Fall 2022 at the Wire. He is a sophomore from Penacook, NH studying digital media.

In his free time,...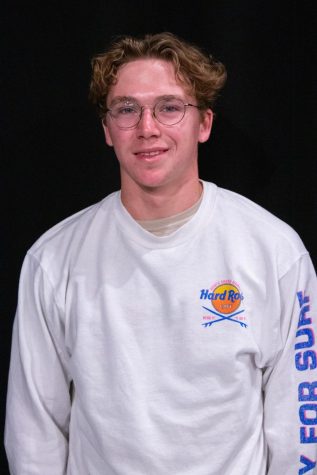 Forster Goodrich, Staff Photographer
Forster is a Staff Photographer at the Wire. He is a first-year from Lyme, NH as an undecided major in the college of communication.

In his free time,...