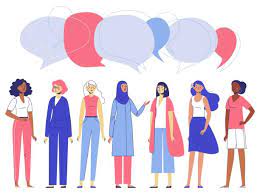 Having female leadership on college campuses is essential to keep women invested and active in higher education. At Marquette University, there are many student organizations, departments and resource centers that are dependent on the diligence and hard work of women. One of the pillars of involvement for women at Marquette is opportunity – an organization that helps provide them with this ability to empower themselves and their peers is the Institute for Women's Leadership. 
The Institute for Women's Leadership is a group that advocates for social justice, has a mission to advance women's leadership and focuses on how far we have come and where we are going as women in what is still very much a "man's world." Their mission statement notes that they aim to "engage, inspire and transform."
This organization hosts events discussing women's issues, meets to discuss how to make effective change for women in leadership and invites students to join their advisory board to take an active role in shaping the program.
This just one example of the many wonderful organizations on campus that are run by or aimed to empower women and their roles in both the university and society in general.
Chaarg describes themselves as an "empowering wellness community" centered around college-aged women's health at over 115 college campuses – including Marquette University. The organization aims to provide young women with a community to feel safe and comfortable while exploring various exercises and also to help them build friendships amongst their peers. It is such a powerful and dynamic organization that it has been recognized in major news networks including USA Today and The Washington Post.
Founder of Chaarg, Elisabeth Tavierne, said this about her mission: "My goal is to bring Chaarg to every university in the United States – if not the world. Ultimately though, my mission is to empower every Chaarg girl to be the best version of herself. I truly hope that all of our members find their passion for health + fitness – whatever that means to them."
But, Chaarg is not the only organization at Marquette that focuses on women's health – or their strength. 
Just this past school year, the Women's Strength Club began at Marquette. This is a different kind of club, a different kind of exercise program and a whole new community for women on campus. 
The strength club promotes how capable women really are. It teaches them how to properly weight lift, how to supplement their fitness with nutrition and, overall, how to feel comfortable and confident in the gym surrounded by men. Adorned in their "Pump Cover" sweatshirts, you can be sure to find members of the strength club at the university's recreation facilities. 
Another overarching organization that showcases and strengthens the power of women at Marquette is the Association of Marquette University Women. This organization strives to "provide opportunities for service with peers" and "enhance women's educational and cultural opportunities." It also provides women with a variety of scholarship and grant opportunities to fund their education and service. 
The women that we have as students and staff and organization leaders on our college campuses are invaluable. We commend Marquette for making a conscious effort to include and promote women in higher education, to see their necessity and give them places to feel safe and empowered. But, the work is never done. We must continue to build off of what we've started.
Having female-run and centered organizations is wonderful, but it is not enough. Marquette has never had a woman as president – and this kind of leadership on campus is essential for our female students to feel represented. The university has made strides in the right direction, but we must continue the journey.
This story was written by Grace Cady. She can be reached at [email protected].