MUPD officer pilots specialty all-electric motorcycle
Students may be used to Marquette University Police officers riding in squad cars, but now they may need to get used to something different. Something that may be familiar to Milwaukee natives – that is, a Harley-Davidson motorcycle on campus.
The Marquette University Police Department is piloting an all-electric motorcycle. The Harley-Davidson LiveWire is just the second of its kind in the United States as of now and was "specially developed for MUPD." as reported in a recent Marquette Instagram post.
Marquette University and the Vermont State Police are the only organizations that are currently piloting the program.
This comes nearly seven months after MUPD announced they would be moving to all hybrid squad cars by 2025 — continuing their leading efforts in sustainability.
Lieutenant Bill Walz of MUPD was the leading project manager on getting the LiveWire motorcycle on campus.
"I started talking to the manager of the LiveWire program and I let him know who I was and where I worked," Walz said. "I was looking at his bike and he asked me if I had ever ridden one to which I said no."
Eventually, the manager offered Walz a chance to pilot the bike on Marquette's campus this year.
"I thought it was pretty cool that we were to be on loan directly through Harley-Davidson," Walz said.
Harley happens to be directly in Milwaukee.
"I just think it's so cool," Walz said. "I think it'll be unique that you might see the bike before you hear it and usually you would be used to hearing one before seeing it."
Walz also said that he hopes the new bike will open up new types of conversation about sustainability on campus.
"I hope when I pull up to an intersection some students come up to me and say something like 'Why is that motorcycle not making any noise,'" Walz said. "We love talking to students and especially with MUPD continuing their sustainability journey we also love to talk to students about sustainability."
Walz has been in direct contact with Harley and LiveWire and continues to give weekly feedback on the motorcycle.
"After we get done with it, I think they are going to give it to other campuses and other police stations so I'm fortunate that they have entrusted me with giving the feedback on how it operates," Walz said.
Not only is Lieutenant Walz the person giving the feedback to Harley, but he is also the only one that will be able to ride it since he is the only member of MUPD trained to ride a motorcycle.
"I wish I could get some other officers out there on it, but it is a pretty intense training course that not everyone has been through just yet," Walz said.
The training course is approximately 80 hours and since the school year has just begun many officers are already preoccupied with their day-to-day tasks.
In terms of sustainability, some have applauded MUPD for its leadership.
"From my purview, MUPD is doing a phenomenal job," Chelsea Malacara, sustainability and energy management coordinator for Marquette, said.
Malacara highlighted the fact that MUPD already has been doing a great job in its sustainability efforts and hopes that their efforts motivate other departments across campus to consider sustainability in their decision making.
"MUPD has taken it upon themselves to move forward with these initiatives completely on their own, and it not only exhibits innovation and leadership but will help us reduce emissions from our fleet vehicles which includes MUPD vehicles," Malacara said.
Malacara said that these sustainability efforts don't come easy and that they require lots of planning and intent.
While sustainability efforts like this are a start, some students say this should only be the beginning.
"I really value sustainability," Carla Macias, a senior in the College of Arts & Sciences, said. "I am a vegetarian and am always thinking about how sustainability can be continued at Marquette. I think this is a start, but there definitely should be more efforts continued across campus because sometimes I think Marquette doesn't do enough."
For MUPD, one might say they feel the same way.
"This is an exciting thing for us and we hope to motivate other departments to increase their sustainability efforts as well," Walz said.
This story was written by TJ Dysart. He can be reached at [email protected]
Leave a Comment
About the Contributor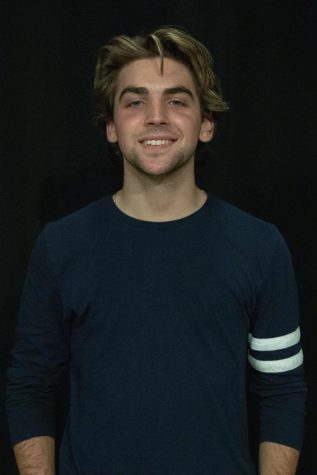 TJ Dysart, Content Coach
TJ is the Content Coach at the Wire. He is a sophomore from Boston, MA studying journalism and minoring in criminology.

In his free time, TJ enjoys...