Women's soccer draws with University of Illinois Chicago 1-1
The Marquette women's soccer team looked to be on the verge of its third lost in its first four games Thursday night at Valley Fields. That was until the 74th minute.
Finding themselves in an early 1-0 deficit with 16 minutes to go, first-year forward Josie Bieda moved through two University of Illinois Chicago defenders before firing a pass from the top of the box that got past Flames goalkeeper Lauren Keiser to tie the match at 1-1.
"Gritty performance both ways, I think a credit to them. They came out and tried to disrupt everything we're trying to do," head coach Frank Pelaez said. "Overall, it was not the prettiest game but soccer is not always pretty. It's about getting a result and we've got a result that we wanted in the second half."
Due to the latest NCAA rules, the match ended in a tie as overtime rules in men's and women's soccer were eliminated for both regular season and postseason this year.
For Bieda it was her first collegiate career goal, meanwhile it was the first goal Keiser has given up on the season.
"She just took it to the next level by running through. I'm proud of her," Pelaez said. "I've  known Josie since she was 12 years old. She used to come here to camp (her) and she's always wanting to win the Golden Eagle."
Meanwhile for Bieda, she said "it felt like another goal."
UIC, which entered the night scoreless on the season, struck first when redshirt senior midfielder Megan Bowman headed in a service pass from junior midfielder Jelena Zbilijic in the 22nd minute. With the goal, Bowman became the all-time leading goal scorer in Flames program history.
The Golden Eagles, as they had done the last three seasons under Pelaez, continued to push and find opportunities in search of tying the score but shots from Kate Gibson, Isabella Cook and Hailey Block were all saved by Flames goalkeeper Lauren Keiser.
Marquette got its best opportunity of the first half in the 29th minute, when sophomore midfielder Julia O'Neill got a touch on the ball inside the box but the Golden Eagles were called for their fourth offsides of the half.
The Golden Eagles went into the locker room trailing for the second straight game, in addition to not recording a shot in the final 16 minutes of a frustrating half.
Senior goalkeeper Mikki Easter recorded five saves on nine shots faced on the night while giving up the lone goal.
Cook and Gibson led the Golden Eagles with two shots apiece while Block and senior midfielder Alex Campana added a shot a piece.
The Golden Eagles were without senior midfielder Katrina Wetherell, who suffered a left leg injury earlier this week. Wetherell has started 18 of the last 21 games for Marquette.
According to Pelaez, Wetherell is out for between four and six weeks.
"She's got good spirits (and) she's a coach in training right now, that's kind of how I'm taking it with her," Pelaez said. "I am like, 'you got to help me now. Put yourself in another situation where you can help me so you can learn and then when you get back out there you're going to see a different perspective of the game'."
Marquette will conclude its three-game home stand Sunday against in-state opponent the University of Wisconsin-Green Bay at 1 pm CST at Valley Fields.
Pelaez said Thursday's draw served as a stepping stone for his team.
"They could easily fold their tents and leave, but they didn't and they came out to try to win the game. I thought we did better in the second half. I think it's momentum because now they know what it takes," Pelaez said. "It's not going to be a pretty and I think everybody still looks at Marquette as what Marquette was 10 years ago so they're coming at you with the big target on your back. Now I think they're realizing that."
This article was written by John Leuzzi. He can be reached at [email protected] or on Twitter @JohnLeuzziMU. 
Leave a Comment
About the Contributors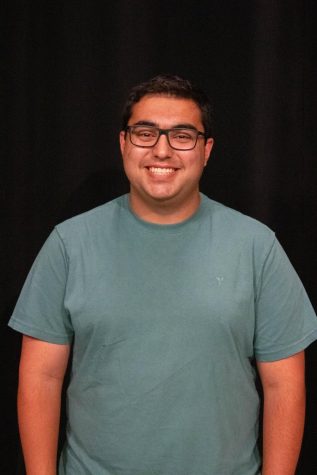 John Leuzzi, Executive Sports Editor
John Leuzzi is the Executive Sports Editor for the Marquette Wire. He is a senior from Mount Laurel, New Jersey, majoring in journalism and minoring in...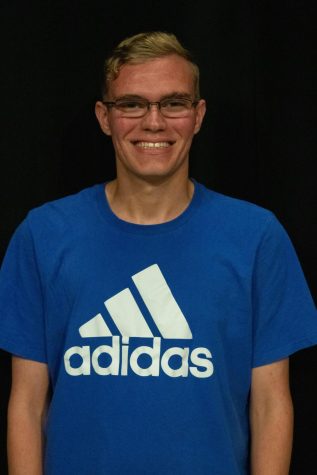 Alex DeBuhr, Staff Photographer
Alex is a staff photographer at the Wire. He is a sophomore from Bartlett, IL studying digital media.

In his free time, Alex enjoys swimming, photography,...