Shared governance, graduate students wages among topics discussed at UAS
The Marquette University Academic Senate April 11 meeting commenced with Makayla Harrow, a sophomore in the College of Business Administration, opening with an activity to journal reflections of how senators' days have been going and how they can improve for tomorrow .
Elections for next year's executive committee were mentioned including chair, vice chair, secretary, two at-large members and liaisons. Self-nominations are encouraged, and deadlines are April 25.
Provost Kimo Ah Yun provided his report and commented on the work put in by those working with academic tours and achieving deposits for the next year. As of April 11 there have been 1,120 undergraduate deposits, their goal is 1,843. Students have until May 1 to submit their deposits.
"We remain cautiously optimistic we will be able to achieve the target and get to the first year undergraduate goals," Ah Yun said.
The first topic of the agenda was with the resolution in lifting the mask mandate, making facial masks voluntary rather than mandatory. Doug Smith, participating faculty elected at large (Business Administration), said his issue was not with the mask mandate being lifted but the way the administration handled the communications using meaningful shared governance.
Shared governance is the idea of making sure all voices are heard, holding people accountable and partnership among colleges. Shared governance is a give-and-take conversation with faculty and administration.
Faculty expressed in the meeting, that shared governance was not demonstrated during the lifting of the mask mandate.
Amber Wichowsky, faculty elected at large (Arts & Sciences), said the lack of communication between the administration and faculty when it came to the announcement of no more masks on campus came as surprise as it was never explicitly mentioned in a statement but instead "buried" in a Marquette Now email.
Ah Yun said the university was playing in line with the ever changing landscape of Center for Disease Control guidelines and regulations. Smith said he recognized that steps needed to be implemented quickly at the beginning of the COVID-19 pandemic but this recent action of uplifting it should not have been taken with the same haste.
"If you are going to make changes to the faculty handbook they ought to be coordinated and comprehensive and subject to lots and lots of discussion. What this resolution is indented to do is to send a message that the Academic Senate, at least in this case, saw meaningful shared governance not occur," Smith said.
Professors expressed their issues with the fact that they are sometimes working with hundreds of students face to face everyday. Because of the direct impact this decisions made on instructors they said they should be directly involved and represented in the decisions made.
"These faculty were put in a position where they had no power … regardless of the faculty handbook really how does this decision affect all the people that are your employees and are effected by the virus in a way that other people are not because of these enclosed spaces." Paul Gasser, College of Health Sciences elected faculty, said.
The endorsement of the resolution passed in the Academic Senate with 16 in favor, five abstentions and three opposed.
Discussed in the meeting was also a mention of increasing graduate assistance. There is a pool about 2% average across.
"We did announce that to the DGSs and we started to roll out those new rates for next year," Douglas Woods, vice provost for graduate and professional studies and dean of the graduate school, said.
The meeting ended with a discussion on safety precautions with the Presidential Task Force talking about improvement with LIMO services, securing residents halls and prioritizing the safety on campus. The portal to express comments concerns or questions about the Presidential Task Force will end April 22.
This story was written by Connor Baldwin. He can be reached [email protected]
Leave a Comment
About the Writer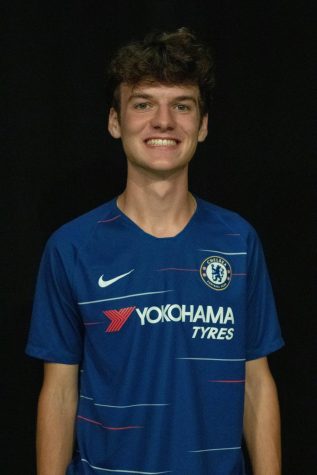 Connor Baldwin, Assistant Investigative Editor
Connor is an Assistant Investigative Editor for Fall 2022 at the Wire. He is a sophomore from Penacook, NH studying digital media.

In his free time,...