Hope Werch becomes assistant coach at Bradley University
The culture of Marquette volleyball program has been part of former outside hitter Hope Werch's life for the past five seasons. Now after graduating in December, she will be swapping that blue and gold for red and white.
On March 24, the Bradley University women's volleyball team announced on their Twitter page that Werch would be joining first-year head coach Alicia Williams' staff.
"Thus far I am feeling quite comfortable," Werch said. "Everyone here has been super helpful whenever I have any questions and I really like the other two coaches I work with (Williams and assistant coach Ladislav Lelkes) so that definitely helps the transition."
Former Marquette women's volleyball outside hitter Hope Werch has accepted a position as an assistant coach at Bradley University. Werch became the all-time leader in service aces in her final year with the Golden Eagles. #muvb https://t.co/vmlHtOqWnU

— Jackson Gross (@JacksonGrossMU) March 24, 2022
Werch said she did not anticipate having the opportunity to be an assistant coach, as quick as she has after graduating from Marquette in December 2021.
"It is quite crazy, honestly," Werch said. "I thought I'd probably be a volunteer at Marquette until May, until they're (Marquette) done with school and then maybe I could be a (graduate) assistant in the fall. I'm very blessed that everything really has fallen into place."
The Neenah, Wisconsin native racked up 1,229 kills and became the all-time service ace leader in program history with 192 service aces in her five-year career at Marquette.
The success that Werch had with the Golden Eagles is part of what Williams said she was looking for when putting her staff together.
"I was really looking for someone who had success at a high level with young fresh eyes," Williams said. "When we got on a Zoom interview with her in front of our hiring committee here, we felt like she was really genuine, real and would be a really loyal assistant which is so important."

In the short amount of time that Werch has been with the program, Williams said she has already noticed the impact and type of person Werch is.
In the practice on March 31, according to Williams, Werch came up with the idea that all the players on the team have to learn a phrase in Turkish from junior outside hitter Doga Topcicek.
"It's just fun and different and had nothing to do with volleyball and it really brings the camaraderie together as a group of people." Williams said.
Even with how new Werch is to the behind-the-scenes work of being a coach, Williams said that herself and Lelkes are willing to help in those areas because of what Werch brings to the table.
"We felt like we were willing to help her in those ways because on the back end we were getting a really good coach and personality," Williams said. "It's worth training her in those categories because she can do some things that you just can't train in terms of the personality and the relationships (she has)."
Marquette head coach Ryan Theis said that he has seen those leadership aspects in Werch from the moment he recruited her during senior year of high school when she was a team captain to when she first joined the Golden Eagles.
"When you go somewhere as a freshmen it typically isn't your job to be in charge, some kids have that personality and they jump right in and are a leader from day one," Theis said. "Some kids feel their way out and Hope was always a quiet leader until the end when she started being more vocal," Theis said.
Theis also said it has been "truly special" to see Werch grow since he first recruited Werch eight years ago.
"She was the first scholarship I ever offered at Marquette," Theis said. "I got here and I watched her practice within the first week or so that I was on the job and I knew I wanted her to come (to Marquette). It's been really great to watch her grow up and I can't wait to see her in the industry and sooner or later I'm sure she'll get into the world of starting her own family and I'll get to watch that too."
Even though Werch has swapped out her blue and gold jersey for a red and white jacket, she said that Marquette will always be part of her.
"Marquette is always going to be with me," Werch said. "You can't take the Marquette out of me, I will always bleed blue and gold. It's just an exciting time and I have learned so much from my time there (Marquette) that I find myself thinking of things Ryan (Theis) would say in a certain situation, I find myself saying the same things."
This story was written by Jackson Gross, He can be reached by [email protected] or on Twitter @JacksonGrossMU. 
Leave a Comment
About the Writer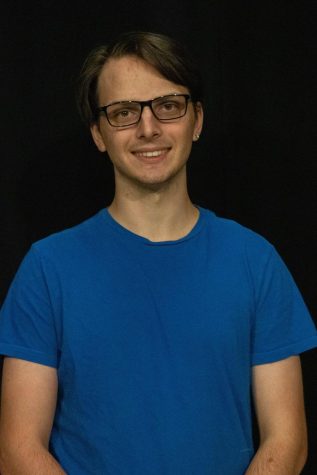 Jackson Gross, MUR Sports Audio Producer
Jackson is the MUR Sports Audio Producer at the Wire. He is a senior from Wheeling, IL studying journalism and minoring in digital media.

In his free...