Music of Midterms: Students' favorite songs for studying
Midterms are upon us. Every nook and cranny of the library is packed with students studying, reviewing and praying for a good grade. With every study space on campus completely full, it can be difficult to focus and block out the noise.
A lot of people listen to music to block out the noise, including myself. However, when I'm studying there are certain songs I try to avoid, such as music with words because I will, without a doubt, begin singing and no one needs to hear that.
Some people prefer songs with words because they feel like it blocks out the world better, and others don't even listen to music. But for those who do, I am on a mission to create an ultimate study playlist for the week of midterms.
Minecraft Soundtrack- Literally any song from the original Minecraft album, "Minecraft, Volume Alpha," but I included "Mice On Venus" and "Minecraft." This whole album hits me with the nostalgia factor, and it just helps me get into the zone when I'm working. I listen to this soundtrack so much that it normally ends up in my Spotify Wrapped at the end of the year. Video game and movie soundtracks can be great to listen to while doing homework because they are designed to keep you focused and engaged.
Pluto Projector- Tabitha Czarnecki, a first-year student in the College of Education, recommends this song because of its chill vibes.
"I know it well enough where I can focus more on homework than the actual lyrics but it's not so crazy of a song that it distracts me," Czarnecki said.
This song was released in 2019 by English singer Rex Orange County. The artist also has a new album coming out on March 11 called "Who Cares?" which will hopefully feature more studying tunes.
Merry-Go-Round of Life- This classical piece from the 2004 animated film "Howl's Moving Castle" allows me to romanticize my own life while still completing my homework. Additionally, a recent study found that students who listen to classical music while studying occasionally perform better on exams.
四季ノ唄 (Shiki no Uta)- The title roughly translates to "Song of Four Seasons," and is sung by Japanese artist Minmi. This suggestion comes from Ethan Masarik, a senior in the College of Arts & Sciences, who said that he listens to Minmi because she sings in Japanese, which keeps him from being distracted by the lyrics. 
Tongues & Teeth- This song from The Crane Wives comes from Mary Oates, a first-year in the College of Arts & Sciences, who explains that she likes the instrumentals of the songs, along with the voices of the singers. Oates also mentioned that the folk-type feel of the song makes her nostalgic for another life she hasn't lived. 
While these are only a few of the songs on the Marquette University Radio playlist, there are plenty more where they came from. Ranging from French pop to video game music to folk-rock, there is a wide spectrum of songs to listen to while you try to memorize every little fact
The next time you curl up to read about cell transportation or review the intricacies of stock markets, remember to turn on the top studying tunes of Marquette's students.
Check out MU Radio's Study playlist below:
This story was written by Izzy Fonfara Drewel. She can be reached at [email protected].
Leave a Comment
About the Contributor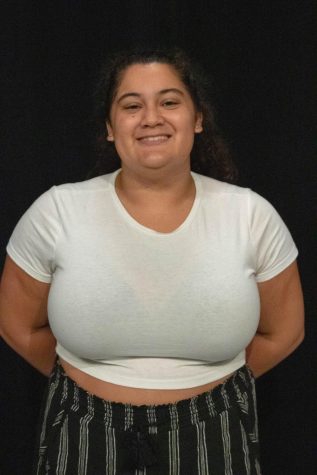 Izzy Fonfara Drewel, Executive Arts & Entertainment Editor
Izzy is the Executive Arts & Entertainment Editor at the Wire. She is a sophomore from Papillion, NE studying journalism and minoring in music and...