PATEL: Considering structures may prevent further mass tragedies
CONTENT WARNING: This story contains sensitive content related to the recent Waukesha parade tragedy and mass shootings. 
People should have the freedom to live their lives and do things they enjoy without the possibility that their lives could be in danger.
Senseless tragedies occur more frequently across the United States in public spaces where people shouldn't feel afraid for their lives.
While concerts, movie theaters, grocery stores, schools and now parades seem to be more high-risk areas, they shouldn't be places people have to avoid, and oftentimes they can't. There should be a societal mind shift from viewing these events in isolation to treating them as related results of failing justice and social services systems. 
Recently near Milwaukee, a man drove an SUV into the annual Waukesha Christmas parade, harming over 60 people and killing six people, the youngest being an eight-year-old.
The man was charged with a dozen criminal charges over the past 22 years, the most recent because he allegedly drove over a woman three weeks ago Nov. 2. He was charged with obstructing an officer, second-degree recklessly endangering safety with domestic abuse assessments, disorderly conduct with domestic abuse assessments and misdemeanor battery with domestic abuse assessments. 
While he was arrested and charged Nov. 5 for the alleged incident of running over the mother of his child, he was released from the Milwaukee County Jail on Nov. 16 after posting the $1,000 bail Nov. 11. The low bail has come under scrutiny by the Milwaukee County district attorney's office, which is now conducting an internal review of the decision.
The individual was also charged with bail jumping from a previous incident from July 2020. He also currently has two open court felony cases in Milwaukee County. 
The Waukesha parade tragedy may have been prevented if the individual was not allowed to make bond for the incident earlier this month, as he was a clear threat to the safety of the community. The justice system severely failed the Waukesha community by not looking more into the individual's history and criminal record. 
Another tragic event was the school shooting at Marjory Stoneman Douglas High School shooting in Parkland, Florida in February 2018. The shooter intentionally killed 17 people and injured 17 others.
The Parkland shooter had a history of mental health issues, which he received treatment for at Henderson Behavioral Health. However, the facility was accused of failing to give the individual a proper diagnosis and the necessary care, as well as notify police that he was a threat to others. Additionally, the police failed to follow up on several reported incidents that were red flags leading up to the shooting Feb. 14, such as the shooter posting in an Instagram groupchat that he "planned to shoot up the school" and making comments about buying a gun.
If social services and police enforcement had been more diligent with providing care and treating every incident as a legitimate threat, the Parkland tragedy may have been prevented.
The perpetrators of these crimes should not take away from these tragedies, and the people who lost their lives and were affected. Their voices cannot be lost when talking about these incidents. But unless we take a closer look at the possibly influential systems behind these individuals that may have led them to make these decisions, we won't get the whole picture of these violent tragedies.
In incidents where police officers do address and communicate safety concerns, it is imperative that people heed their warnings. At the Travis Scott festival in Houston, Texas Nov. 10, which resulted in the deaths of 10 people due to a crowd surge, officers warned Scott before the concert that the crowd of people may have been difficult to control, especially since it was coming out of the height of COVID-19 pandemic. Additionally, officials made comments that Scott should have stopped the concert sooner.
While there has not been a singular perpetrator identified for the crowd surge at the Scott concert, many individuals followed others as they pushed forward toward the crowd, engaging in a type of mob mentality; people were "willing to do whatever to be in line for merch, food, shows, you name it. A lot of fights broke out throughout the day," a witness at the event said to Variety Magazine.
It seems that every week, there is another tragedy in a city across the U.S circulating in the news, resulting in a mass death. It is important that we recognize the lives that are taken at these events; it is also important that we take a closer look at the institutions and structures in place, like the justice and social services systems, that are failing to take proactive action. The actions of these individuals are clear on printed pages and cycling television news. But there is less focus on the structures behind these violent actions that are not on the pages and screens.
This story was written by Krisha Patel. She can be reached at [email protected]
Leave a Comment
About the Contributor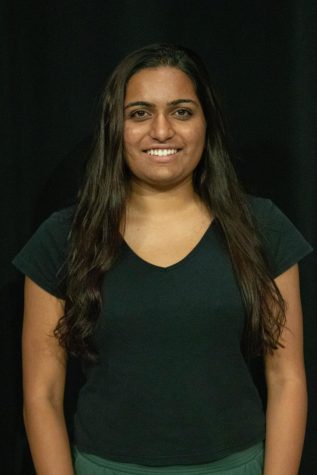 Krisha Patel, Opinions Columnist
Krisha is an Opinions Columnist at the Wire. She is a senior from Elk Grove Village, IL studying nursing and minoring in Spanish.

A fun fact about Krisha...