NIEZGODA: Modern horror movies desensitize audiences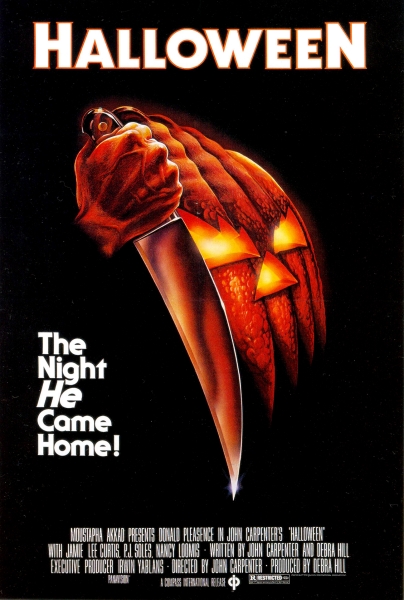 Halloween is the best time to turn on a horror flick, and with around 95 years of horror cinema, there are plenty of choices to choose from. From 1925's "Phantom of the Opera" to the 2021 remake of "Candyman," horror has progressed over the years from suspenseful storytelling art to shock factors, blood baths, and horrific violence. However, modern horror has capitalized on the desensitization of violence in the media, leading to movies that attempt to make their audience uncomfortable through gore and jump factors.
The rise of the horror genre largely began with the rise of the "Universal Studios Monster" films, first releasing "the Hunchback of Notre Dame" in 1923. It was popularized for a growing moviegoing audience with "Dracula"(1931) and "Frankenstein" (1932). By 1958, Universal Studios had made "the Invisible Man" (1933), "The Wolfman" (1941), "Bride of Frankenstein" (1935), "The Mummy" (1932) and the "Creature from the Black Lagoon" (1954) as well several sequels and spin-offs.
Cultural ideas and clashes between the rise of modernity versus orthodox practices in the 1970s brought in a new era of horror films that moved focus less on storytelling and more on the shock factor. Movies like "The Exorcist" (1973) and "Texas Chainsaw Massacre" (1974) pushed the boundaries of what could be shown in the film.
Beginning with films like these and continuing through the 1990s, this new horror genre introduce "slasher films," where a masked psychopath graphically murders groups of teenagers. Other popular slasher films include "Halloween" (1978), "Nightmare on Elm Street" (1984) and "Scream" (1996).
As the horror movie genre has evolved, they have reflected the ideas that scared people during their time: The Universal Monsters spooked people with simplistic monsters and movies like "The Exorcist" that terrified people through a turn toward religious themes.
However, horror movies have become increasingly violent, with movies like "Saw" disgusting people through gore and violence.
This could be due to an increase in violence in other forms of media, such as video games and the news.
An international study conducted between 2010 and 2017 looking at more than 17,000 adolescents between the ages of nine and 19 found that those who played violent video games were more likely to display physical aggression.
Additionally, according to the American Academy of Pediatrics, exposure to violence in the media has been shown to desensitize adolescents, which can decrease levels of empathy and emotional reactance. Repetition of this exposure to violence desensitizes audiences further, as constantly seeing something shocking will not be surprising anymore.
Unfortunately, this phenomenon of more violent images and stories has permeated into horror films. Instead of finding new ways to keep the genre authentic and original through storytelling, cinema has instead escalated the level of violence on-screen to keep the audience engaged. Oftentimes, people watch movies to escape reality, and if these movies continue to use excessive gore and violence, it could lead to more violence in real life.
This desire churned out cheap and lazy movies, such as "Saw" (2004) and "The Human Centipede" (2009) that relied on excessive gore, jump scares and expensive CGI, or computer-generated imagery, to tell the story.
However, recently horror experienced a renaissance with films like "Get Out" (2017) and "Midsommar" (2019) that move away from gore and jump scares to more psychologically disturbing themes and stories.
Today, film studios should emphasize this new way of storytelling with purposeful gore to bring back the original spooky themes of horror, not the insistent violence.
The creative means that have been destroyed by modern horror to be relevant need to revitalize the genre. Movie studios should break away from the overdone effort to shock their audience through obscene imagery and focus on suspenseful storytelling to terrify their audiences. 
This story was written by Laura Niezgoda. She can be reached at laura.niezgoda@marquette.edu
Leave a Comment