Unvaccinated students share their perspective
Religious, medical or personal conviction, those were the reasons that students could opt out of Marquette's requirement for students to submit proof of COVID-19.
Those that did not submit proof are required to undergo other COVID-19 prevention measures such as bi-weekly surveillance testing and completing the daily COVID Cheq.
Because the vaccination rate at Marquette is high, some of the unvaccinated students have said that "they feel like outsiders and uncomfortable sharing their reasons for not getting the vaccine."
An anonymous unvaccinated student shared their decision on why they didn't receive the vaccine. The student requested to remain anonymous out of fear of judgement and resentment and it was granted by the Marquette Wire.
The student noted the reason behind their decision to not receive the vaccine.
"I know I am influenced by my family. For me, I never got sick since the pandemic started so I just look at is if I am not sick, why would I get it? Maybe my opinion would change if that were the case," the anonymous student said.
The student explained that before arriving on campus, they had three categories of to choose from in order to request to be unvaccinated.
"The university gave three different categories of reasons to not be vaccinated. One was religious reasons, the other was health reasons, and the last was personal conditions. Mine was under the category of personal conviction which basically involved refilling out this form and writing a letter to the university why I didn't wish to be vaccinated," the anonymous student said.
While this particular student didn't feel comfortable receiving the vaccine, they highlighted the fact that they are in no way against other students receiving the vaccine, or otherwise popularly referred to as an "anti-vaxxer."
"Personally, I don't have a problem with anyone that did get the vaccine. I am not going to look down on someone who got the vaccine or try to change their opinion on it because I think that is just ridiculous. In the same way, I would hope people don't look down on me for not receiving the vaccine. I think it's really upsetting that society has really put a bad reputation on people like me without even questioning our perspective," the anonymous student said.
When asked about how they feel about the ability to be exempted from the vaccine, the student referred to their value of free opinion and free choice.
"I think everybody is entitled to their opinion, and the fact that people criticize you for these opinions, I don't think it's okay," the anonymous student said.
Because this student is unvaccinated, they have to go through many different protocols that are different than those that are vaccinated
They are required to fill out a three question survey regarding their symptoms before receiving their green "Covid Cheq" which is an email from the university which shows that students are not showing symptoms of COVID-19, therefore allowing them to enter certain buildings. they are also required to get bi-weekly tests to ensure that they have not contracted the virus.
Carolyn Smith, a clinical assistant professor spoke about the difference of COVID-19 protocols for unvaccinated students this includes having to be tested every two weeks.
"The mandatory testing program on campus this semester applies to unvaccinated students. We communicate via e-mail on the Friday prior to that week they are scheduled to test. The message is consistent as are the two follow-up emails they receive. In the emails they are asked schedule a testing appointment on the clinic patient portal," Smith said.
While this testing runs for unvaccinated students, there is also a separate testing program that is strictly for students who are feeling symptomatic.
"We have two testing programs on campus. The symptomatic testing program is run by the medical clinic. The testing for unvaccinated students is under my direction," Smith said.
Sarah Wehse, a first-year student in the College of Business Administration, said I don't think it is selfish to not get the vaccine as long as you are being more careful and cautious about your social and health decisions."
"I think knowing that the majority of the students are vaccinated makes me feel a lot better about attending school with unvaccinated students," Whese said.
This story was written by TJ Dysart. He can be reached at [email protected]
Leave a Comment
About the Contributor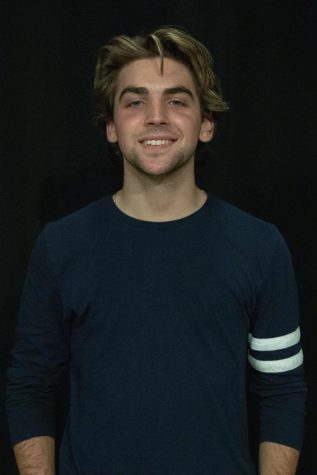 TJ Dysart, Content Coach
TJ is the Content Coach at the Wire. He is a sophomore from Boston, MA studying journalism and minoring in criminology.

In his free time, TJ enjoys...