Flu Shots on Campus
For many, COVID-19 and the COVID-19 vaccine have been focused on throughout the year. As flu season approaches, Marquette University will offer free flu shots to full-time undergraduate students. Employees and dependents participating in the Marquette medical insurance program can also the vaccine for free from now through Oct.27. For all other there is a fee of 25 dollars.
Main locations for the vaccine will be at the Alumni Memorial Union Lunda Room as well as in the Dental School.
Similar to last year, juniors and seniors in the College of Nursing will be administering the vaccines.
Donald Miller, a clinical assistant professor, spoke about the training protocols that are essential for nursing majors to safely and effectively administer these vaccines.
"When they become juniors, that is when we will offer them the opportunity to volunteer to give the injections of the influenza vaccine in the fall. We will then review with them how to give an injection before the clinic starts." Miller said.
One of the differences between this year and last year's flu clinic is that COVID-19 has not impacted the ways in which the clinic is organized. This year, because social distancing is no longer in affect on campus, it will be an open clinic like in years past.
"It will be an open clinic this year. On our first day, we had around 300 members of students and faculty come in and get their vaccine. Typically it is announced through the medical clinic and then there is a sign in the AMU that says flu clinic and you just walk in and identify if you are a student of a faculty. After that you will receive. verification form and then you will receive your vaccine," Miller said.
While flu shots on campus are an opportunity for students to get their shot without having to pay or go off-campus, it is also an opportunity for third and fourth-year nursing students to get hands-on experience in their field.
Julia Dedic, a junior in the College of Nursing spoke about her opportunity to administer the vaccine.
"For the past few years, I have gotten my flu shot at Marquette. However, it is definitely a little bit nerve-wracking to be administering the vaccine because I don't have too much experience administering vaccines, but to be honest, it is really exciting that we get this opportunity to get this experience, and I really trust myself to do it," Dedic said.
Dedic also mentioned that she feels prepared because she has been training for this opportunity since the end of her sophomore year.
"We already had our medication training at the end of my sophomore year which includes certain injection training. So we got a chance to practice administering the vaccines on mannequins, which was really helpful," Dedic said.
As reported by the Centers for Disease Control and Prevention, "every flu season is different, and it can affect people very differently, but millions of people get the flu each year."
Dedic said it's crucial students get their vaccines because of the the ever-changing COVID-19 pandemic.
"I hope there will be a large turnout. All the experts are saying it is important to get your flu vaccine, but especially during COVID it would be nice to prevent any confusion or illness," Dedic said.
The CDC conducts yearly studies on the effectiveness of the flu vaccine each year. As reported by the CDC, the flu vaccine lowers the chance of flu illness by forty to sixty percent when the flu viruses are matched similarly to that of the vaccine.
Miller also mentioned the idea of nursing students administering COVID-19 vaccines if booster shots are needed.
"When we had the original COVID-19 vaccine, nursing students administered the the vaccine under supervision. So, I don't see why, if the booster shot was offered on campus we wouldn't follow that same process and let those nursing students administer the vaccines as well," Miller said.
Students on campus spoke about their appreciation of the convenience and care that Marquette has provided by offering the vaccine for free.
Maryclaire Toomey, a first-year student in the College of Business Administration spoke about how she feels about the clinic heading into the flu season.  
"I think it take a lot of weight of the shoulders of students to be able to get their vaccine on campus and not have to worry about paying," Toomey said.
To learn more about the Influenza vaccine, students can visit the CDC website to learn more. For dates, times, and locations of vaccination sites on campus, students should visit the Marquette medical clinic website.
This story was written by TJ Dysart. He can be reached at [email protected]
Leave a Comment
About the Contributors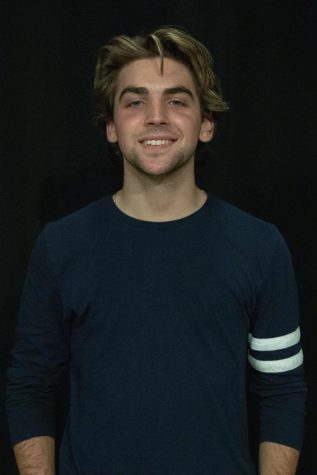 TJ Dysart, Content Coach
TJ is the Content Coach at the Wire. He is a sophomore from Boston, MA studying journalism and minoring in criminology.

In his free time, TJ enjoys...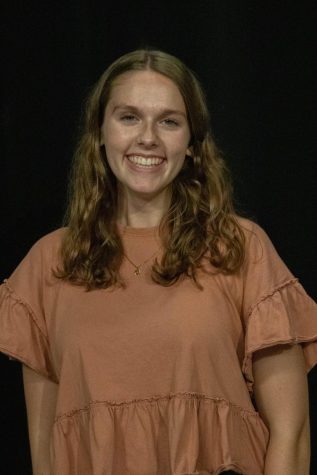 Isabel Bonebrake, Chief Photographer
Isabel is the Chief Photographer for the Marquette Wire and oversees the photo desk. She is a junior from Frankfort, IL majoring in journalism and minoring...