Students look forward to plans for summer, next semester
Last summer was one unlike any other, with no summer festivals, no fans allowed at sports games, no dining in at restaurants. But with COVID-19 vaccines rolling out at a faster pace, life seems to be coming back to normal right before our eyes.
And with the world reopening once again, summer looks like it may be a lot more fun than last year. But for Izaac Mendoza, a sophomore in the College of Arts and Sciences, his feelings about this summer are mixed. 
"I feel happy and hesitant about this summer," Mendoza said. "I'm happy because I can do things that I used to do in the summer, like going out to eat and hanging with friends. But I am hesitant because not everyone got the vaccine, so those who got it could still get sick and spread it."
After an eventful Summer in 2020, Mendoza is glad that there is no hard lockdown this summer, as the last one took a toll on his mental health. 
"Last summer was very stressful. We were transitioning into quarantine. And living in Chicago, we were dealing with riots and race wars. I had a lot of stress worrying about my safety and I couldn't do the things I do to help my mental health," Mendoza said.
Some students are glad that they can have a summer with fewer restrictions this year. Keaton Berkes, a sophomore in the College of Communication, shared his plans for the summer. 
"I plan to work and go on vacation with my family, which we obviously would not have been able to do last summer," Burkes said, as he plans on going to Ireland for vacation.
Learning during the pandemic has been very difficult for students this year. Keena Roberts, a teacher's assistant in the College of Communication, said she is glad that students next year will have a less restricted year to go through than this semester.
"I'm looking forward to the students that are continuing to have smooth transitions to their classes," Roberts said. "And having grace for each other but doing the work as well."
Despite the difficulties of teaching in the pandemic, Roberts had some good moments during the school year.
"My highlight is getting to know my students, the ones that I get to, because of this whole COVID thing. And the online aspect makes it more difficult. But the ones I have been able to get to, that is my highlight," Roberts said.
As the school year comes to a close, students and teachers hope that next year can be a lot smoother than this year, now that more and more people are getting vaccinated.
This story was written by Rashad Alexander. He can be reached at [email protected]
Leave a Comment
About the Contributor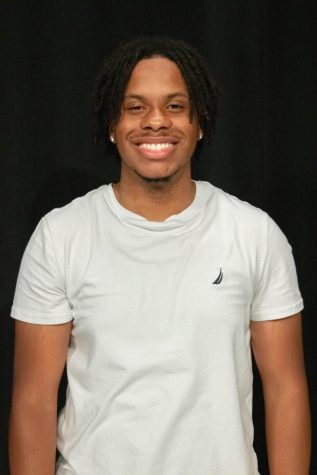 Rashad Alexander, Music Director
Rashad is the music director for MUR at the Wire. He is a senior from Chicago, IL studying journalism and minoring in writing intensive English.

In...