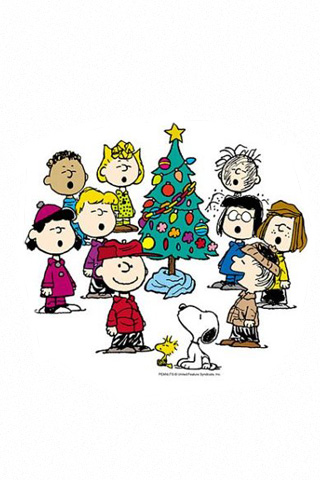 Movies and television shows, especially educational shows for kids, must remain on public broadcasting networks, because providing information is an essential governmental service that should remain free. It was announced Oct. 21 that the beloved "Peanuts" holidays specials like "It's the Great Pumpkin, Charlie Brown" and "A Charlie Brown Christmas" would no longer be airing on ABC. These specials have been aired on broadcast television since the 1960s. Instead, this year it will be moved exclusively to the Apple TV+ streaming service. Fans of the show were reasonably upset over this decision, as watching "Peanuts" specials with family has been a common holiday festivity for decades. "Peanuts" is a historic part of American culture, and by airing on network television, it was widely accessible to Americans. 
Airing them on Apple TV+ takes a universalizing show and makes it exclusive to people wealthy enough to afford various streaming services. Apple TV+ is $5 a month, not factoring in how expensive a smart television is. This showcases yet another example of taking an accessible activity and selling it to tech monopolizers like Apple, which already has a great deal of control of over technology and entertainment in society.
The children's show "Sesame Street" was also moved from PBS Kids to HBO in 2016. Sesame Street is an educational show originally meant to educate and entertain kids from all socioeconomic backgrounds.  It teaches kids colors, shapes, sounds and morals in an inclusive, wholesome setting. Sesame Street has been aired on PBS Kids since 1969. Removing it from its original network diverts it from its original purpose, which was to teach all American kids, not just kids with parents who can afford HBO. 
PBS has risked losing funding in the past, with some citing the need to lower the federal budget. However, PBS makes up less than 1% of the federal budget. PBS has provided educational content for kids and adults alike for years, providing the public with interesting, thought–provoking shows and helping kids with school readiness, particularly in regards vocabulary and reading. Americans uphold the importance of PBS, rating it second only to military defense in terms of value to taxpayers when surveyed.
Public broadcasting gives fair and unbiased information to the public. It allows television shows to exist in their own right and not solely for profit. It promotes the idea that all Americans have the right to access informational and interesting shows at no cost. 
People may take up ills with public broadcasting because society seeks for everything to generate capital and make money. Some might view federal funding for television shows as frivolous, or argue that only those who can pay for certain shows should be able to watch them. However, this position fails to recognize the societal benefits of public broadcasting, such as increases in math and literacy scores.
Rarely does anything exist simply to maintain the education and welfare of the public, and when things do, people sadly seek to either eliminate or transfer the content to some place where it can make money. This sharpens the educational class divide by only allowing those who can pay for educational content to view it. Doing this will most negatively impact the poor and the marginalized, those who do not have the luxury of Wi-Fi and smart televisions, as 6% of Americans do not have access to internet service. 
PBS exists for everyone, not just the more privileged members of society. The rich control many aspects of American life but we must not allow them to control the content that educates our children and brightens the lives of so many families.
This story was written by Lucia Ruffolo. She can be reached at [email protected]
Story continues below advertisement