QUIZ: Which Marquette decade do you belong in?
Which Marquette decade do you belong in?
1) Pick a notable alumni.
a. Peter Bonerz, actor & director
b. Anthony Crivello, Broadway performer
c. Chris Farley, comedian & SNL cast member
d. Jimmy Butler, NBA player
2) Which is your favorite dorm to live in?
a. McCormick Hall
b. Carpenter Tower, first co-ed dorm
c. Mashuda Hall
d. The Commons (Wells Hall and Eckstein Tower)
3) It's the first basketball game of the season. What trendy look are you wearing to the game?
a. Blue & Gold Mini Skirt
b. White Platform Shoes
c. Blazer with Shoulder Pads
d. Ripped Jeans
4) Who is your favorite guest who visited Marquette or Milwaukee before?
a. John F. Kennedy, senator & 35th President of the United States
b. Leonard Pennario, concert pianist
c. Pope John Paul II
d. Dwyane Wade
5) Choose your favorite Marquette sport.
a. Golden Avalanche Football
b. Basketball
c. Tennis
d. Soccer
6) Which Marquette event sounds like the most fun?
a. Welcome Week Warrior Wingding Dance
b. Olympic Day with lots of mud
c. Grill Concerts
d. Marquette Madness
7) Of these options, what's your favorite building on Marquette's campus?
a. St. Joan of Arc Chapel
b. Marquette Hall
c. Emory T. Clark Hall, home of nursing students
d. E-Hall, engineering building
8) Which Marquette leader would you rather run into on Wisconsin Ave?
a. President John P. Raynor
b. Coach Al McGuire
c. Professor James Rhodes
d. President Lovell
Tally your choices by letter.
If you picked mostly A's, dust off your Beatles records and join Marquette in the 1960s. This was the last decade of Marquette football. Both St. Joan of Arc Chapel and McCormick Hall arrived on campus in this decade. First-year students celebrated Welcome Week with the Warrior Wingding, where a king and queen were crowned.
If you picked mostly B's, squeeze into bell-bottoms and meet Marquette in the 1970s. The men's basketball team won the NCAA championship title led by Coach Al McGuire. MU introduced its first co-ed dorm, Carpenter Tower, and renamed Marquette Hall.
If you picked mostly C's, tease your hair and dance your way to Marquette in the 1980s. Chris Farley joined Marquette and its club rugby team in this decade. Grill concerts also offered a fun way to drink and socialize which was sponsored by the school.
If you picked mostly D's, travel back to last decade to visit Marquette in the 2010s. Jimmy Butler graduated in 2011 and was announced for the basketball draft later that year. Marquette men's basketball celebrated the career of Dwayne Wade, another NBA star and Marquette alum, at Dwayne Wade Day in early 2019.  The university also funded the construction of the engineering hall and the newest residence hall, the Commons.
This quiz was written by Randi Haseman. She can be reached at [email protected].
Leave a Comment
About the Contributor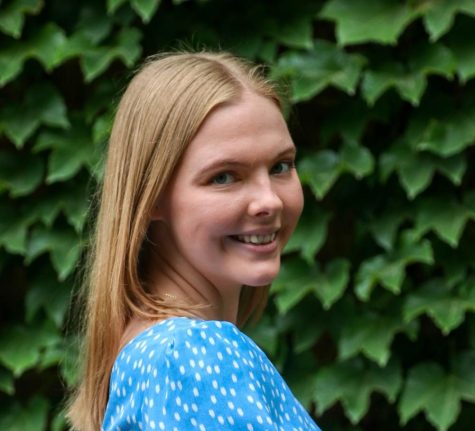 Randi Haseman, Content Coach
Randi is Marquette Wire's content coach, a new position dedicated to fact-checking, finding sources and guiding new reporters. She will graduate from Marquette...