Traditions Canceled
One of the first of many celebrations canceled was St. Patrick's Day. The cancellation of big events didn't stop there and has made its way up to the Fourth of July. With so many activities canceled, many had to find new traditions to partake in this year.
Adam Pink, a senior in the College of Engineering, recalls what his memories of Fourth of July are typically like with his family.
"There was a fireworks display in Hartland and the parade … It was always a big deal and we would want to get enough curbside spots, so we would go two days ahead of time with ropes and blankets to lock down spots," Pink says.
Pink also explains how he has, in the past three out of five years, attended the well-known Veteran's Park fireworks in Milwaukee. He remembers it being big celebration with an immense amount of people present.
"As far as the crowd, every square inch of grass seemed to have a blanket and half a dozen kids on it," Pink says.
Pink says he stayed back with his family and neighbors and cooked out instead of going to the local fireworks display due to concerns surrounding COVID-19.
Despite staying back from the fireworks display, Pink says he still had an enjoyable Fourth of July.
Cassie Laibly, a junior in the College of Health Sciences, explains how her Fourth of July plans didn't change too much from previous years, however there was some concern when seeing the lack of social distancing.
"It felt normal but it stressed me out long term because I saw all these people partying on the lake and then I was anxious about how many other cases would surge which we are starting to see now," Laibly says.
Even though her plans did not change greatly, the fireworks she normally watches were canceled. Despite festivity cancellations, Laibly says she thinks the pandemic didn't stop people from being social.
"I think people don't want to believe in the pandemic, it drove people to celebrate harder and not think about it," Laibly says.
Despite cancellations of festivities, Laibly and her family still did what they normally do, but they stuck more to the outdoors.
For Vincent Stoll, a senior in the College of Business Administration, festivities were a bit different this year. While his extended family typically gets together at his uncle's house and celebrates within the cul-de-sac, they had to split up this year.
"This was the first year it was canceled in over 30 years … it was so sad to not do that," Stoll says. "Instead, we divided immediate families and our family went to Door County and we stayed at a resort."
While in Door County, Stoll says he noticed the prominence of people wearing masks, especially while out to lunch and dinner. He was also surprised by the amount of people out walking.
"We had gone there the end of March and it looked like a zombie apocalypse and then we got there for the Fourth and there was barely walking room on the sidewalk," Stoll says.
Stoll says that while at his uncle's house, they would normally let off fireworks. This year he says he did not notice any huge firework shows, only noticed individual fireworks being set off.
Though big events were canceled such as Veteran's Park fireworks, there were still some activities that had not been halted. For example, Cedarburg canceled their parade and celebration at the Cedar Creek park. However, they kept a fireworks show that was open to the public, encouraging people to watch from home.
This story was written by Ariana Madson. She can be reached at [email protected]
Leave a Comment
About the Contributor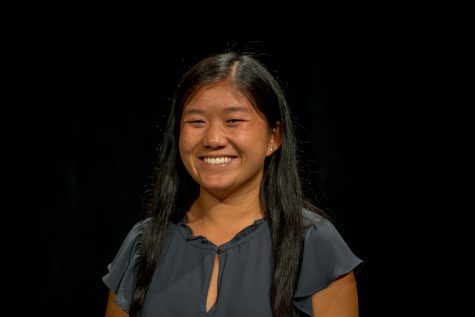 Zoe Comerford, Executive Sports Editor
Zoe Comerford is the Executive Sports Editor for the Marquette Wire. She is a senior from Naperville, Illinois, majoring in Journalism and Digital Media...