BEG: Jussie Smollett case discredits real victims
Jussie Smollett, an actor famous for his role on the television series "Empire," reported to the Chicago Police Department in January that two men attacked him near his apartment building. These two men allegedly slipped a noose around his neck while yelling homophobic and racial slurs. Now, more than three weeks later, the CPD believes Smollett lied about this incident and has since charged him with disorderly conduct on the basis of filing a false police report.
The CPD spent countless hours reviewing street camera footage, and no evidence of the attack was found. Before Smollett's charge, many celebrities came out with statements of outrage against attacks such as his.
Not only did many influential celebrities make statements in support of Smollett, but Smollett himself told the public that he is working with the authorities and has been "100 percent factual and consistent on every level." He even performed his music at a concert following the reported attack and said to the audience, "I'm not fully healed yet, but I'm going to. And I'm gonna stand strong with y'all."
After two persons of interest were released from questioning without being charged, Smollett issued a statement Feb. 16, which said how he is "victimized by claims" that accuse him of working with the perpetrators and continues to say "nothing is further from the truth."
Smollett was arrested Feb. 21 for filing a false police report, which is a felony.
Chicago Police Superintendent Eddie Johnson discussed the motivations behind Smollett executing such an incident in a news conference on the same day of Smollett's arrest. He stated it was because the actor was dissatisfied with his salary on "Empire," but continued to explain how it is despicable that this incident has gotten more coverage than every gun violence case in Chicago.
Smollett recognized the pain and anger of the American public, especially in the climate fostered under Donald Trump, and he decided to take advantage of those who are victims of discrimination. The noose is such a deep-seated image to the African-American community due to the countless hangings of them in American history. Smollett used a potent description because he knew of the implications and publicity it would have. He understood the anger that would stem from African-Americans and others hearing about such a case, so he used that to further his celebrity profile.
This was all based on the sole idea of the actor wanting greater pay, but the impact became so much more than that. If a celebrity gains higher profile, they would attract more viewership to the show and receive higher compensation for it. It became a spit in the face to African-American victims of real assault and discrimination. Not only is it disrespectful to the African-American community, but to the LGBTQ community as well.
Smollett went on "Good Morning America" and told Robin Roberts that, "You do such a disservice when you lie about things like this," and described those who have doubts of his narrative as "offensive." Smollett wanted the public to believe they were crazy for finding holes in his story.
His choice of falsely reporting an attack disrespects real hate crimes that occur daily in this country.  It takes a lot of courage for victims to come out to the public about the abuse and attacks they face. The fact that Smollett called himself a victim is pure disrespect.
Most victims do not have the same celebrity status as Smollett. There are no celebrities tweeting with their support for the everyday person, but Smollett was able to get more coverage for a fake report than normal people do.
When incidents like these do get publicized, Smollett's lies put even more doubt into the public's mind. This could have real effects to the point where Americans become more skeptical in believing the truth behind someone's accusations. This resistance to believe victims makes it harder to hold perpetrators responsible for their actions. According to FBI data, there was a 17 percent increase in hate crimes from 2017 to 2018. Those that already place immediate doubt in victims' accusations have just fortified their thought processes through the Smollett case.
There are real victims of hate crimes, and it is our job to take their words to heart and give them the respect they deserve. Their situations are not instances to be made light of or used for someone's self-interest.
Leave a Comment
About the Writer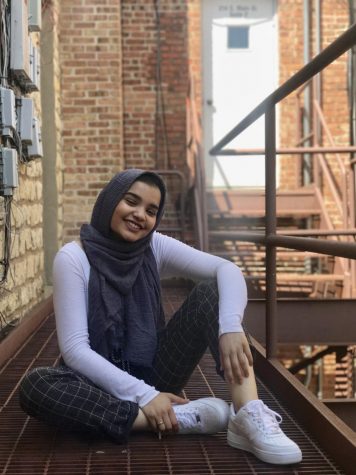 Aminah Beg
Aminah Beg is the assistant opinions editor for the Marquette Wire. She is a sophomore from Naperville, Illinois who is majoring in Public Relations and...