Marquette women's basketball dominates in 2018-'19 season opener
Hang on for a minute...we're trying to find some more stories you might like.
The Marquette women's basketball program started the 2018-'19 season with a 91-52 victory over the South Dakota State Jack Rabbits in the Al McGuire Center.
Senior guard Natisha Hiedeman led the Golden Eagles with 21 points and six assists. Fellow senior guard Allazia Blockton had 19 points and five rebounds.
"Our focus in practice was great," Blockton said. "I would really attest to that. We had three great practices, and we were able to come out and just get the win."
The crowd was a lot louder than a normal game would have been near noon on a Tuesday. Today was Kids' Day for the team with children from all over the Milwaukee area poured into the Al McGuire Center, adding more energy to the building.
"Our team loves to play in a great atmosphere," Kieger said. "They absolutely love to play at home in the Al, and when you hear the crowd getting loud like they did, our players just feed off of their energy."
The Golden Eagles had five players scoring in double digits. Although both teams finished with 33 rebounds on the afternoon, Marquette finished with a 10-3 advantage in steals.
The squad was coming off its disappointing exhibition loss to Grand Valley State University, a Division II program. Kieger said she wanted to ensure her team would not make the same mistake this morning.
"I'm extremely proud of my team's response," Kieger said. "We had a really hard conversation after that last loss about when our adversity hits and what kind of team we want to be. We responded, and I'm very proud of our effort."
Blockton said she is hoping this response is a part of greater success in 2018-'19.
"My goal is to just take this team as far as it has ever been," Blockton said. "I want to win a conference championship and go back-to-back. We're a good team, we're goal-oriented and I think we have a good chance of doing it."
With the team's new season now officially underway, Kieger and the Golden Eagles will look to continue their momentum as they face Montana State this Friday night at home as part of the Preseason Women's National Invitational Tournament.
"The best thing that we did was pack the paint. We have to keep that up," Kieger said. "We've got to fix some of our rebounding mistakes after the rotation. We'll watch the film, and we'll be ready for Montana State."

About the Writer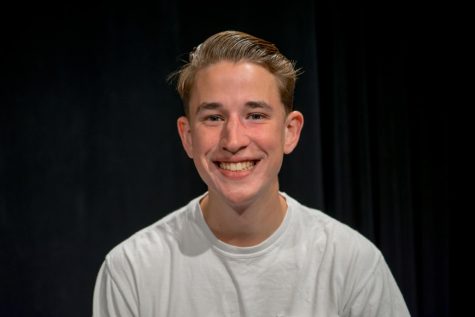 Jack Phillips, Executive Sports Producer
Jack Phillips is the executive sports producer for the Marquette Wire. He is a junior from Glenview, Illinois, majoring in journalism and minoring in digital...