MUPD drug drop box collected nearly 46 pounds in the Spring 2018 semester
Hang on for a minute...we're trying to find some more stories you might like.
Last spring, nearly 46 pounds of drugs filling three boxes were turned over at the Marquette University Police Department prescription drug drop box collection, Lt. Joe Erwin said. 
The Milwaukee County Substance Abuse Prevention Coalition and Community Advocates partnered with Marquette University last year by using grant money to install a prescription drug drop box in the lobby of MUPD.
"It's in our lobby 24/7 and those doors are never locked, so anybody can come by anytime, no questions asked," Erwin said. "Just get rid of the medication and go about your business."
Deavon Collins, the Partnership for Success coordinator for the Public Policy Institute and the MCSAP, helped launch an awareness campaign called Dose of Reality created by Wisconsin Attorney General Brad Schimel and the Wisconsin Department of Justice. 
"The whole point of Dose of Reality is … informing people about prescription drug abuse," Collins said. "We try to promote and get the word out to parents and college students because it really focuses on ages 12 to 25. We want to build awareness among the youth so if we start there, they'll help with the whole opioid epidemic."
The drugs are taken to an incinerator in Barron, Wisconsin, by a police escort at the end of every semester.
Erwin said he was pleased with the amount of prescription drugs collected, and he said he hopes more people continue to turn over unwanted prescription drugs in semesters to come.
"Without the drop box, prescription drug medications run the risk of getting into the wrong hands or causing contamination when they are flushed down the toilet or dropped at landfills," Erwin said.
Anyone in the Marquette community is welcome to use the prescription drug drop off, not just students and staff, Collins said. She added that each police department in Milwaukee County has a prescription drug drop box, too.
"We just want to educate students, especially on college campuses, that it is illegal to share prescriptions, and also if you do have a prescription, finish it, but if not, discard it," Collins said.
The MCSAP will continue to bring awareness to prescription drug abuse by setting up an information table at the men's basketball home games and with a public service announcement about Dose of Reality, Collins said.
Marquette Athletics and Learfield's Marquette Sports Properties, the company the athletic department uses to help with its multimedia efforts, have also partnered with Community Advocates to combat the opioid crisis in the greater Milwaukee area, Brad Harrison, Learfield's Marquette Sports Properties general manager, said.
"They have also created a unique player trading cards promotion with the MUPD, highlighting the Dose of Reality campaign which draws attention to the issues that painkillers can lead to," Harrison said.
These playing cards will feature eight players, Men's Basketball head coach Steve Wojciechowski and facts about prescription drug abuse.
Elle Steiner, a freshman in the College of Health Sciences, is learning about prescription drug abuse in her social welfare and justice course.
"The drop off box is something that can ultimately save lives," Steiner said.
"Most people know at least one person that has struggled with addiction in some capacity," Steiner said. "Alternatives like the drop boxes are tools that can be used to hopefully reduce the addiction rate and make Milwaukee and Marquette a safer place for students and the community to thrive together."

About the Writer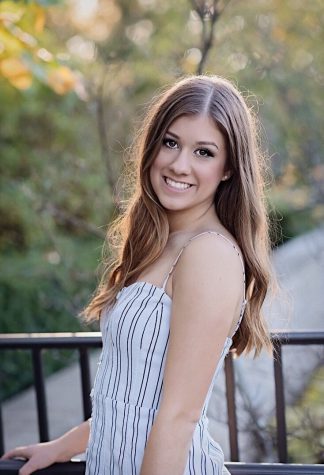 Emma Tomsich, News Reporter
Emma is a freshman News Reporter from Detroit, Michigan. She plans on majoring in Journalism and Public Relations.