Annual Digital Scholarship Symposium fosters research, scholarship
Hang on for a minute...we're trying to find some more stories you might like.
Raynor Memorial Libraries held the fourth annual Digital Scholarship Symposium last Thursday. This year, the theme of the event was "Fostering Interdisciplinary Research and Scholarship," which the Marquette community is doing through the Digital Scholarship Lab, coordinator for the Digital Scholarship Library Elizabeth Gibes said.  
"Digital Scholarship presents information and interpretations of in ways that… you can't just do in print. It provides digitalization and connection between documents and images," James Marten, chair of the History Department, said.
Director of Digital Humanities and professor of English at Michigan State University Kathleen Fitzpatrick and associate professor of history at Michigan State University Sharon Leon spoke on the importance of digital scholarship and releasing academic discourse into the public sphere.
"This year the focus is more on interdisciplinary research … (and) getting out of our silos and specific disciplines to really work with each other," Gibes said.
Research professor at the University of California N. Katherine Hayles discussed the integration of digital scholarship scholarly careers in the afternoon session, according to the symposium handout. She spoke about integrating digital scholarship into promotion and tenure alongside other parts of the academic process.
The Digital Scholarship Symposium grows every year with the goal to foster more conversation about digital scholarship, Marten said.
"It was (formed) initially to … create a community of people who work in digital scholarship or humanities mainly, but we've broadened it since then. It has evolved into kind of showcasing things being done at Marquette," Marten said.
The Raynor Memorial Libraries staff is one of the main coordinators of the symposium Janice Walburn, head librarian for Raynor Memorial Libraries, said.
"We now have an internal digital scholarship committee," Walburn said. "This year, we (have) grown to have a digital scholarship advisory board that represent faculty from various college and disciplines on campus."
Marquette integrated digital scholarship onto campus four years ago when the Digital Scholarship lab opened.
Located on the ground floor of Raynor Memorial Library, the facility has laptops, cameras, audio recorders, a GoPro and more technology available for students to rent, Humer said.
"We have over 300 pieces of circulating equipment. We have 3D printers, state-of-the-art scanners, multi-touch displays … but we also have human resources," Gibes said. "We have staff that is well-versed in kind of both the open source and web-based applications but also kind of the Adobe Creative Cloud."
The Digital Scholarship Lab works with Johnston Hall and the 707 Hub to provide students with all the materials necessary to create content. Whether a student is in the college of Engineering or Arts & Sciences, he or she has access to the Digital Scholarship Lab, Humer said.
"We are here to provide students with support for their multimedia projects. Whether it's creating a poster, doing a movie, doing some podcasting or something anywhere in between," Humer said. "We're really here to help you guys with some of the projects you don't necessarily have the materials for."

About the Writer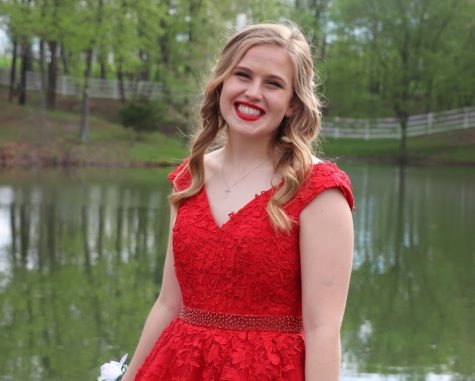 Kaitlyn Bross, Assistant News Producer
Kaitlyn Bross is an Assistant News Producer for MUTV. She is a freshman from St. Louis studying journalism and theology. She previously worked as a news...