Perfect Fit
It's not hard to start off on the right foot when your kicks are painted with the Marquette rainbow.

On his brown leather dress shoes, University President Michael Lovell has a hand-painted dark blue, championship blue and gold stripe outlining the toe boxes.
Lovell wears these distinctive shoes for events like freshman convocation, commencement and basketball games. He always picks up compliments from students, parents and faculty.
"At graduation when I'm walking down at the arena, people will be yelling at me, 'Love your shoes,'" Lovell jokes.
Men's lacrosse head coach Joe Amplo gave the shoes to Lovell as a birthday present nearly two years ago. Only two pairs of these shoes exist. Lovell has one pair, while Amplo has the other.
Amplo's shoes include a subtle Marquette lacrosse logo on each side. Adding the logo is simple, but deciding on a paint is a much harder process, as it must handle Wisconsin's treacherous winters.
When Lovell heads to New York City for the BIG EAST Tournament in March, the freezing temperatures and heavy snow won't penetrate his shoes.
"There was about almost a full inch of slush on the sidewalks, and I had almost a mile to walk to my hotel," Lovell says. "I got back to the hotel, and I was very surprised that the shoes withstood walking through a mile in this wet slushy mess."
And there is no shortage of opportunities to check out his snazzy shoes around campus, since Lovell can wear them with any given look.
"That's my color wheel," Lovell says. "So these shoes always work great with any outfit I have on."
Leave a Comment
About the Contributor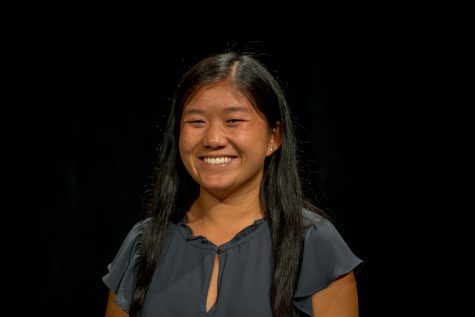 Zoe Comerford, Executive Sports Editor
Zoe Comerford is the Executive Sports Editor for the Marquette Wire. She is a senior from Naperville, Illinois, majoring in Journalism and Digital Media...