Women's soccer opens 2018 season with draw at Cal Poly
Hang on for a minute...we're trying to find some more stories you might like.
Marquette head coach Markus Roeders said he expects his defense to win games.
"With the schedule that we're playing, we have to become a really good defensive team," Roeders said. "It's not going to be 5-4. It's not going to be 6-3."
But in the team's Thursday opener against Cal Poly, the defense could only do so much, tying Cal Poly 0-0 in double overtime.
Marquette junior goalkeeper Maddy Henry finished the game with five saves on 17 Mustang shots.
The shutout came despite several close Cal Poly opportunities. The Mustangs had two chances in the first 10 minutes of the second half, but senior Allison Jacobson's clearance and offline Cal Poly shot kept the game scoreless.
The Golden Eagles had a picturesque opportunity to break the tie in the 108th minute on an Erin Johnston corner. The redshirt sophomore connected with redshirt senior Carrie Madden, but Madden's touch missed just left of the goal. Madden had four shots Thursday night, but none of them were on goal.
Marquette had 15 shots, but only four were on goal. Redshirt junior Bri Jaeger and senior Jamie Kutey each had two shots on goal.
Henry, Jaeger, Jacobson, junior Emily Hess and redshirt senior Ryley Bugay all played at least 105 minutes in the draw.
Roeders has not opened the regular season with a draw since 1997.
The Golden Eagles will seek its first win of 2018 Monday at Valley Fields against Wisconsin. Marquette has lost or tied five of its last six matches against the Badgers.
Monday's contest will be the first match between the rivals in the regular season since 2004.

About the Writer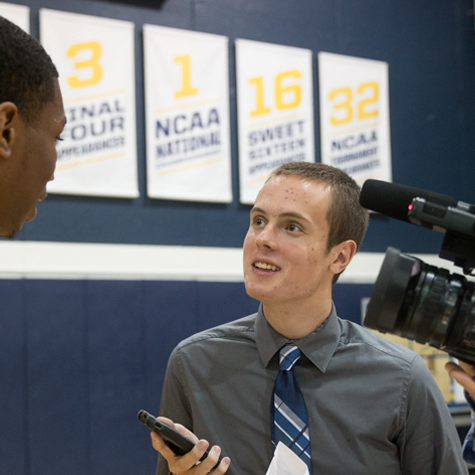 John Steppe, Executive Sports Editor
John Steppe is the executive sports editor for the Marquette Wire. He is a junior majoring in journalism and double-minoring in digital media and Spanish....