Summer rundown: Men's basketball announces 2018-'19 nonconference schedule
Men's basketball releases home nonconference slate
Men's basketball announced its full 2018-'19 nonconference home schedule, adding games against Bethune Cookman, Presbyterian, Charleston Southern and North Dakota.
After an Oct. 30 exhibition against Carroll University, a Division III school in nearby Waukesha, the Golden Eagles will open their season against the University of Maryland-Baltimore County. UMBC was the Cinderella team from last year's NCAA Tournament after becoming the first No. 16 seed to defeat a No. 1 seed.
Challenging home opponents include Kansas State, Wisconsin and Buffalo. Kansas State and Buffalo are coming off NCAA Tournament appearances, and Wisconsin has four Sweet 16 appearances in the last five years.
The team will also play Indiana in Bloomington for the annual Gavitt Tipoff Games Nov. 14 and travel to Brooklyn for the NIT Season Tip-Off. They will play Kansas, Louisville or Tennessee in the first round and the winner of the other game in the second round. Kansas and Tennessee are in the top three of ESPN's Basketball Power Index for next year, and Louisville is 70th.
Marquette's last seven nonconference games will all be held in the Fiserv Forum. The team will play Charleston Southern, Kansas State, University of Texas at El Paso, Wisconsin, North Dakota, Buffalo and Southern.
Women's tennis acquires transfer
Head coach Jody Bronson announced the addition of transfer Alexandrina Chinikova for the 2018 fall season.
Chinikova started playing No. 5 and No. 6 singles for the University of Tulsa as a freshman last season and will have three years left of eligibility at Marquette.
As a Hurricane, the French native finished the season 8-8 in singles and 1-1 in doubles. She was 2-0 at No. 5 singles and 2-4 at No. 6 singles, where she spent most of her court time. Both doubles matches came at the No. 2 doubles spot.
Parker, track and field teams pick up USTFCCCA honors
The U.S. Track & Field and Cross Country Coaches Association honored senior Jessica Parker on its all-academic team and the men's and women's teams for its overall academic success.
The men's team had a cumulative team GPA of 3.16, while the women compiled a 3.49. The USTFCCCA has honored the women's team in 12 consecutive seasons and the men's team 13 times in the last 14 seasons.
To be eligible for the all-academic team, athletes must have a cumulative GPA of 3.25 or above and finish the indoor season ranked in the national top-96 in an individual event or participate in the NCAA Division I Championships during the outdoor season.
Parker also graduated cum laude with honors majoring in biomedical sciences with minors in neuroscience and psychology.
Quick shots
The BIG EAST awarded four Marquette athletes with Scholar-Athlete Sport Excellence Awards: women's basketball junior guard Allazia Blockton, men's outdoor track and field junior-standing Derek Gross, men's lacrosse junior attackman John Wagner and women's lacrosse junior midfielder Grace Gabriel. The conference gives the award based on academic achievement, athletic prowess and community service.
Men's basketball has offered scholarships to 2020 prospects Isaiah Cottrell, Julian Strawther and D.J. Steward. According to 247Sports, Cottrell is ranked eighth among power forwards and 47th overall in the class of 2020. Strawther is ranked 22nd in the class, and Steward is 126th.
Leave a Comment
About the Writer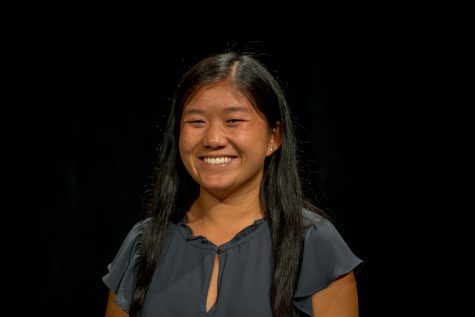 Zoe Comerford, Executive Sports Editor
Zoe Comerford is the Executive Sports Editor for the Marquette Wire. She is a senior from Naperville, Illinois, majoring in Journalism and Digital Media...