According to a recent statement from Marquette University, a new green space construction project is underway.
The green space is surrounded by the Alumni Memorial Union, Schroeder Hall and the Dr. E.J. O'Brien Jesuit Residence. It will be called North Common.
North Common will be a 100,000-square-foot gathering space, designed for "reflection, prayer, and play," according to the statement.
It will also include benches and other gathering opportunities for this reflection to be possible.
North Common will be a central place on campus for students. It will be a place where "academic and student life merge and build community," according to the statement.
The new space is a part of the Campus Master Plan, as well as the final phase of the Jesuit Residence project. The funding for this project was included in the original funding for the Jesuit Residence construction project
Marquette Sustainability shared these photos of the project underway on Twitter: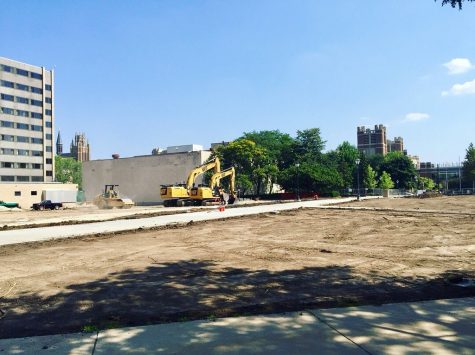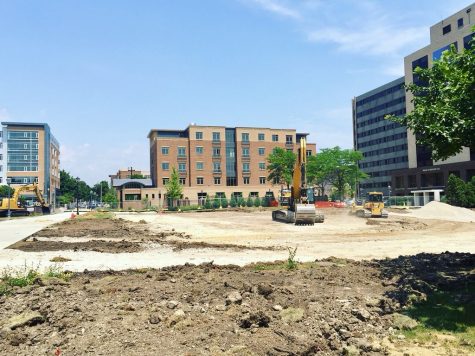 North Common will include a 25,000-square-foot lawn and a grove of about 70 trees, as well as other landscaping elements.
"North Common will establish an identifiable place for the Marquette and broader community to interact and gather," Lora Strigens, vice president for planning and strategy, said. "When developing the Campus Master Plan, the Marquette community was very clear that it valued green space. North Common provides an opportunity to increase that precious space on our urban campus."
The rendering released by the university includes possible other future elements proposed in the campus master plan.
"The conceptual rendering is just that – conceptual. … We included it mainly to help people envision the space," university spokesperson Chris Jenkins said.
Jenkins said the aerial-view graphic included in the release is a more technical interpretation.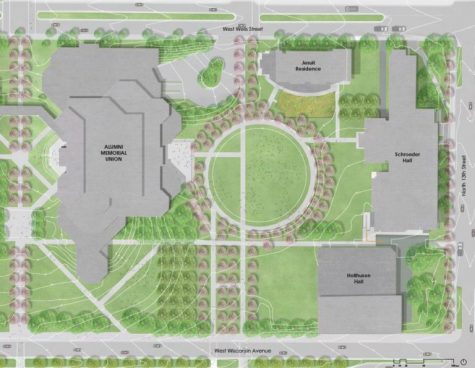 The construction of North Common will be completed by the beginning of fall semester.
This story was updated 7/18/18 at 9 a.m.
Story continues below advertisement