Men's lacrosse dominates Detroit Mercy to move to 2-0
Hang on for a minute...we're trying to find some more stories you might like.
The Marquette Golden Eagles remained in control for the entirety of their 13-6 victory over the Detroit Mercy Titans in Pontiac, Michigan.
Freshman attackman Anthony Orsini had a career day, recording a game-high four goals as well as one assist. He did most of his scoring in the first half, recording three goals to guide Marquette to a 7-3 halftime lead.
"He's a scorer," head coach Joe Amplo said. "He's a presence coming off of that right-handed pipe. He's got a lot of improvement in his game to develop some other options for himself, but he's a confident shooter, and so far, he's capitalized on the opportunities that he's been given."
Redshirt junior Jack Zerillo also played an impressive game, recording three goals on eight total shots. He also tallied one assist on the afternoon and facilitated the offense on multiple possessions.
Although Marquette had an impressive win, there were still some things that Amplo didn't like. "We have some things we have to work on," Amplo said. "Clearing, I was very disappointed in, our inability to clear the ball consistently."
Alec Gilhooly, Patrick Walsh and Brett Erskine all totaled two goals each for the Titans, although their offense never quite seemed to flow. Detroit Mercy scored two goals in the first and third periods and only one goal in the second and fourth periods.
Forty Marquette players saw playing time in the win, with lots of younger offensive talent getting some much-needed experience.
"We're trying to find ourselves offensively, especially at the midfield," Amplo said. "I think we've got to have guys step up. But I'm happy, it was a good team win."
Marquette will return to Pontiac next Friday afternoon for a matchup against the No. 6 Ohio State Buckeyes, one of the premier programs in the nation.
"We have got to work on our poise and our confidence," Amplo said. "We're playing one of the best teams in the country, a team that played for the national championship last year. We have a tremendous amount of respect for their program. It's going to be a tough one, but we're going to see what this team is made of, maturity wise."

About the Writer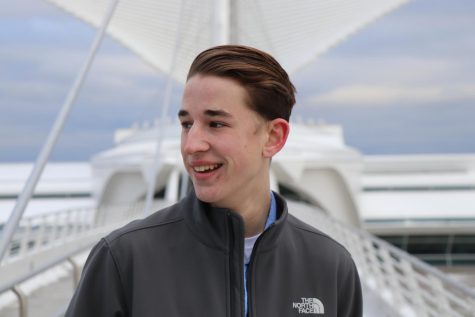 Jack Phillips, Assistant Sports Producer
Jack Phillips is a sophomore in the College of Communications at Marquette University, majoring in Journalism and minoring in Digital Media. He is currently...