Men's basketball exhibition is a homecoming for Lindenwood coaching staff
Hang on for a minute...we're trying to find some more stories you might like.
Blaine Mueller grew up about 45 minutes west of the Bradley Center and loved to watch Marquette basketball. Even though Mueller went to the University of Wisconsin-Madison, he fondly remembers cheering for the Golden Eagles in their 2003 Final Four run.
"I ended up going to Wisconsin," Mueller said. "But when I was younger, I was definitely a huge fan of Marquette and especially that 2003 team. Dwyane Wade and the Final Four run were pretty special."
Saturday afternoon, instead of watching Marquette from Watertown, Wisconsin, Mueller will be coaching against his childhood team as an assistant coach at Division II school Lindenwood.
Mueller will have about 25 friends and family scattered throughout the arena for Saturday's exhibition against Marquette.
"It'll be a really emotional moment for me," Mueller said. "I've had family members at other games before but definitely not on this level … and not all of them at once."
Mueller is not the only one with roots in the area. Head coach Lance Randall played at Beloit College and won a WIAA state basketball title with Oshkosh West about a decade ago after taking over head coaching duties from his late father.
Randall played against Drew and Derek Diener, cousins of former Marquette Director of Player Personnel Travis Diener, in Travis's uncle's basketball league. There, he met Travis, who eventually made the connection to Wojciechowski and the two teams set up an exhibition.
"I've known Travis since he was in middle school," Randall said. "He brought it to the table to Coach Wojciechowski and it kind of went from there."
The Lions are returning their four leading scorers from 2016-'17 but will have their hands full against Marquette, which finished eighth in the country last year in adjusted offensive efficiency per KenPom, a prominent basketball analytics site.
"Sometimes (against) teams with poor shooting, you can get away with some mistakes," Randall said. "Not against a team like Marquette."
Sophomore guard Markus Howard will be particularly challenging for the Lions after being the nation's most efficient 3-point shooter his freshman year.
"He's a difficult matchup for anyone at any level," Randall said. "He forces you to pick him up basically when he gets into the halfcourt."
Lindenwood does not have any upperclassmen taller than 6-foot-7, a major obstacle against a larger, more physical Marquette squad.
"You have to keep them off the glass," Randall said. "You can run a great defensive possession and then somebody misses a blockout and they're going to get it and lay it in."
Recent injuries in practice prevented Lindenwood from fully developing a scouting report against the Golden Eagles.
"We've had quite a few guys miss practice time, so our synergy is not at the level it needs to be to execute an elite scouting report," Randall said. "We'll focus on our fundamentals on both sides of the ball and what we do as a system."

About the Writer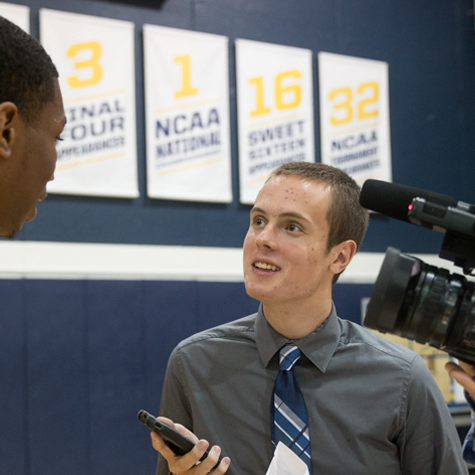 John Steppe, Executive Sports Editor
John Steppe is the executive sports editor for the Marquette Wire. He is a junior majoring in journalism and double-minoring in digital media and Spanish....