COLUMN: MUBB's recruitment of Quentin Grimes raises ethical questions for Wojciechowski, staff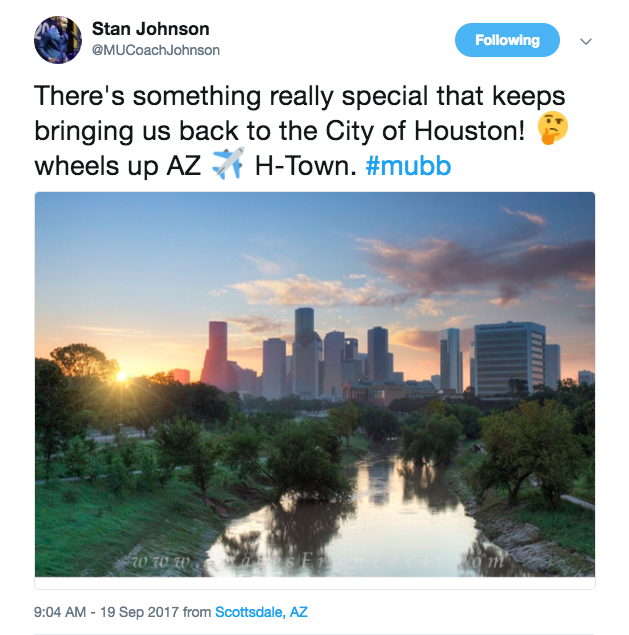 As anyone on Twitter knows, men's basketball is in the hunt for five-star point guard recruit Quentin Grimes, the 13th best player in the class of 2018, per ESPN.
Grimes, a 6-foot-4 guard from The Woodlands, Texas, narrowed his potential list of schools down to four, including Marquette. The entire coaching staff visited Grimes in Houston multiple times, and Grimes seemed to notice.
"They've been consistent the whole summer," Grimes said to Scout earlier in September. "They were three-deep at almost every game and front row at every game. Their whole message is, 'I'm the only guard they are recruiting.'"
Grimes would be the highest-ranked recruit since Henry Ellenson, but Marquette does not currently have a scholarship spot open for Grimes during the 2018-19 season. If Grimes does commit, there is a chance Marquette would have to theoretically turn him down or release them from their scholarship.
NCAA Division I basketball teams have 13 scholarships to give student-athletes. Marquette currently has 12 players on scholarship, but with only one senior graduating and 2018 commits Brendan Bailey and Joey Hauser joining the team next season, there doesn't appear to be a spot.
Of course, Marquette had only three scholarships available at this time last year but eventually added four freshmen and a transfer because Traci Carter and Sandy Cohen transferred. Over the past four seasons, Marquette has had at least one player transfer out of the program each year under coach Wojciechowski. 
In that respect, coaches recruiting despite a lack of available scholarships is like airlines routinely overselling flights. It's OK most of the time because not everyone will show up to the flight or, in Marquette's case, stay on the team. But from an ethical standpoint, is it OK to remove someone if the flight is overbooked, so to speak?
Over-signing, as the practice is called, has happened in college basketball before. During the 2011 offseason, the Louisville Cardinals men's basketball team found themselves with 16 players on scholarship, three more than the NCAA's limit of 13. The situation was resolved by three players agreeing to become walk-ons for that season.
Assuming Grimes commits to Marquette and no current player transfers due to his own accord, the worst case scenario would result in a current player essentially being forced to either transfer or give up his scholarship. 
Marquette has actually faced a similar situation before. In the summer of 2010, talented wing player Jamil Wilson transferred from University of Oregon to Marquette, but the Golden Eagles didn't have a scholarship left to give him. Instead of cutting a current player, then-head coach Buzz Williams created room by rescinding a commitment to recruit DJ Newbill, who had already signed his letter of intent.
While it's disturbing that coaches have such outsized influence over the future of their athletes, at the end of the day, they're responsible for putting the best possible team on the floor and winning games. When a program has an opportunity to land a recruit of Grimes' caliber, it's time to recruit first and deal with the consequences later.

It's possible that these circumstances might not be an issue. Grimes could choose another school, or someone could transfer from Marquette, which would relieve Wojo and company. from having to worry about this. Until then, regardless of whether it's right to force a player off the team for Grimes, it is a question worth asking. Although the situation isn't ideal for the players, pursuing the best possible talent can only lead in a positive direction.