Women's soccer roster breakdown: New faces in key positions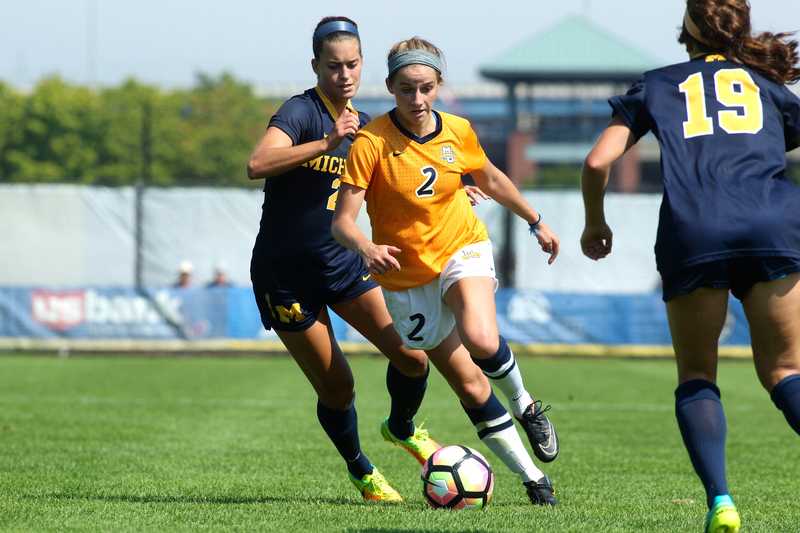 FORWARDS
Marquette is returning two reliable scorers in Carrie Madden and Darian Powell, who combined to score almost a third of the team's goals last year. Other key contributors include Jamie Kutey, who was on the BIG EAST All-Freshman Team two years ago, and Hailey VanDerLeest, who appeared in 20 of the team's 22 matches last year.
---
MIDFIELD
All signs point toward Ryley Bugay remaining in the starting 11 after securing the defensive midfielder spot last season. Eli Beard and Caroline Fink did not start last year but are expected to be in the lineup this year. Dunker said that Beard "is really stepping up filling those shoes." While Powell is technically listed as a midfielder, most of her minutes will come as a forward. Various players will also come up from the back line to earn minutes in the midfield, including Kirsten Timmer and Leah Celarek.
---
DEFENSE/GOALKEEPER
After starting in all 22 matches in 2016, Maddy Henry will remain the starting goalkeeper for 2017. Madison Dunker's role as the emotional heart of the team solidifies her spot at center back. Emily Hess, a member of the 2016 BIG EAST Freshman Team, and junior Leah Celarek will both receive time on the left side. Bri Jaeger has been the early favorite on the right flank.
If Roeders sticks with a four-person back line, Mary Kate Simon is the early favorite to take the spot alongside Dunker. Kirsten Timmer and Allison Jacobson should also receive significant time in the back as well. Roeders has frequently relied on three-person defenses, so there's a decent chance any of those players could spend some time in the midfield.